Swing and Wings: Derek DiCenzo and Friends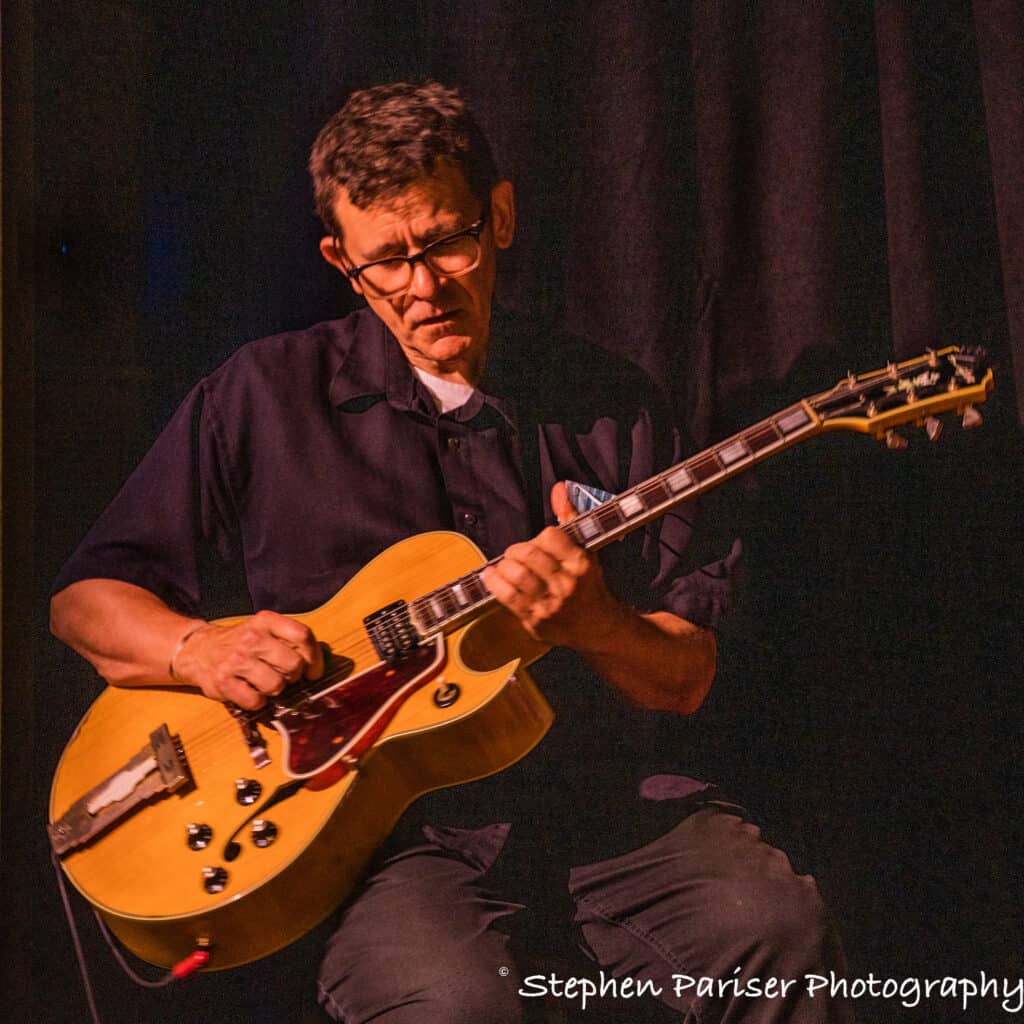 Join in the fun every Saturday at Natalie's Grandview for Swing & Wings on Charlie's Stage and enjoy chicken wing specials with FREE admission (tips appreciated)! Filling in for Whirlybirds on July 8 we're excited to have the Derek DiCenzo Trio!
Derek DiCenzo has been a mainstay on the Columbus music scene for many years. A gifted jazz guitarist, he can be heard playing piano, bass, steel drum, organ and the accordion as well. Derek has appeared with Monty Alexander, Diane Schuur, RJD2, and the Columbus Jazz Orchestra, and performs with the Bobby Floyd Trio every Sunday at Natalie's. 
Derek plays guitar joined by Nate Smith on bass and Matthiessen Nisch Quan on drums.
RESERVATIONS: Reservations are strongly encouraged for our free Happy Hour Shows!