The Drowsy Lads – Early Show – SOLD OUT!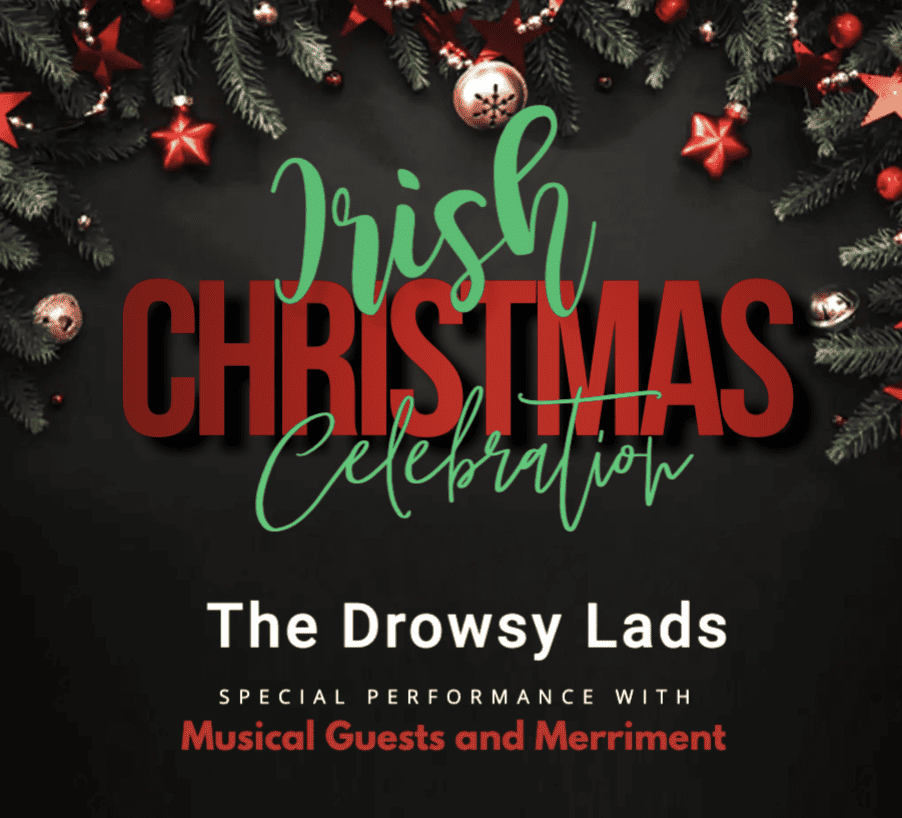 It's an Irish Christmas Celebration with the Drowsy Lads! 
The Lads thundered onto the Irish music scene in the US over 15 years ago and have become fan favorites at every turn. Sticking to traditional roots the Lads bring a fire and excitement that is quickly winning over audiences.  With the release of their 4th album, Everyone In, and the notable camaraderie and genuineness that flows from their live performances, the future continues to look bright for these Lads.  Ohio brothers John and Daniel McKewen, father and son Phil and Josh Franck, and lifelong friend Bryan Brookes bring to the stage a concoction of "we dare you to hold still" Irish dance tunes as well as a full emotional gamut of songs and good humor.  Their authentic approach and deep enjoyment of people is a refreshing surprise to both casual music-lovers and those steeped in hardcore Trad.
Each Lad is a multi-instrumentalist, and the combined lineup includes fiddle, button accordion, tenor banjo, flute, whistle, guitar, bouzouki, Uilleann pipes, 5-string banjo, concertina, and bodhran. The Lads are fond of creating their own spirited arrangements and offering occasional original compositions, even mixing in some bits of Bluegrass or Classical.  But these never get in the way of their obsession with the pure old Irish tunes, songs, wit, and friendship that has defined Irish music for centuries.
Food & Bar: Our full food and drink menu will be available before and during the show.
Date: Saturday, December 16