The Everlasting Happiness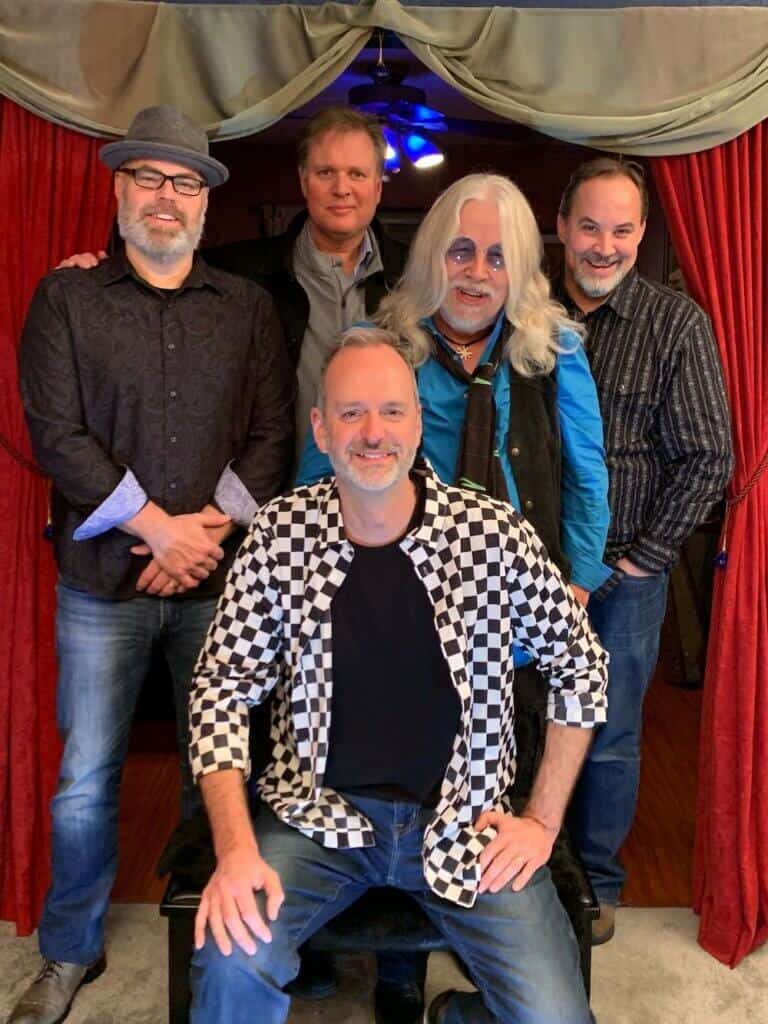 The Everlasting Happiness is a pop-rock band of Columbus, Ohio local music mainstays playing quirky, guitar and synth-driven originals and unanticipated covers. Led by singer-songwriter Stefan Farrenkopf, formerly of Throat Culture and recent solo projects, and featuring the guitar pyrotechnics of local legend Andy Harrison (Howlin' Maggie, X-Rated Cowboys), The Everlasting Happiness performs songs about love, life, and loss, as well as grocery shopping, kitchen remodeling, home storage, and Easter Island heads: quirky, rocking tunes with depth for those paying attention. 
Often compared to Talking Heads, Jellyfish, They Might Be Giants, and Fountains of Wayne, "TheEvHapp" features Jack Burgess of The Donna Mogavero Band, Chris Rockwell of Any Questions and Station 14, and Jeremy Rogers of JJ Snare and AMP.
Our full food and drink menu will be available during the show through the QR code at your table in the Music Hall. If you have General Admission tickets and would like to eat before the show we encourage you to make a reservation for our restaurant side by calling us during business hours at (614) 436-2625!
Date: Friday, August 12, 2022