The Ramblin' Bluegrass Ensemble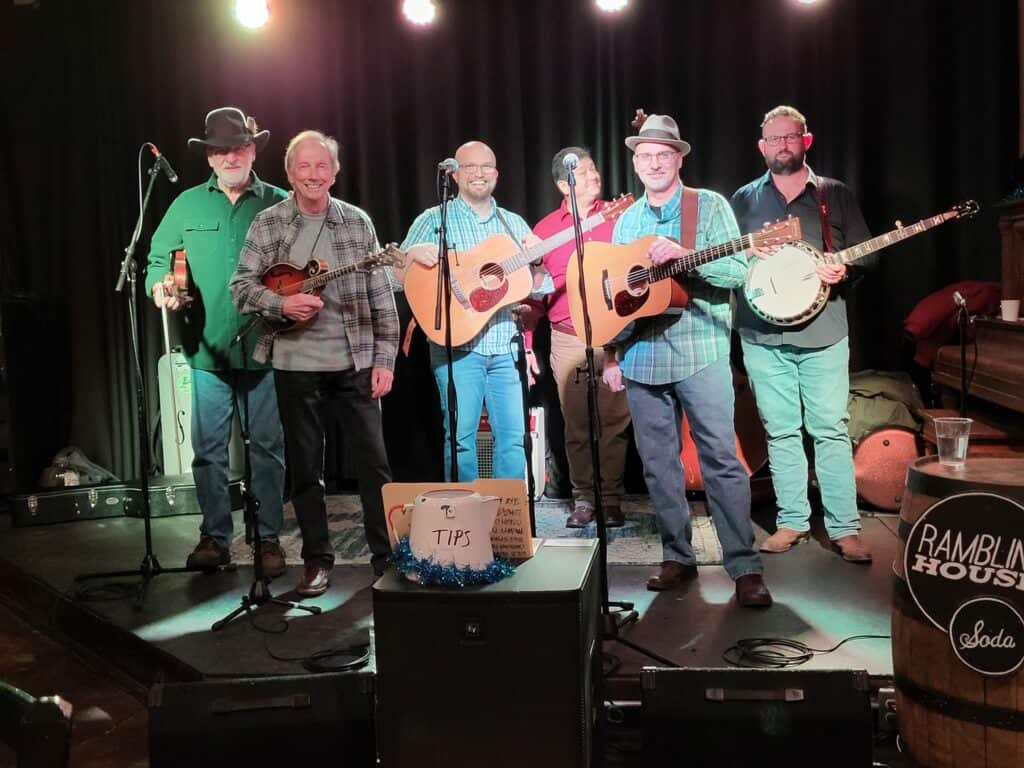 Ramblin' Bluegrass is a super-group ensemble of roots-based musicians pulled from active central Ohio bands. United by a shared love for Appalachian heritage, harmony singing and innovative improvisational acoustic instrumentation, they each share their unique talents to perform a mix of traditional bluegrass covers with a touch of Western swing and original compositions.
Hayes Griffin (lead guitar) and George Welling (bass) are otherwise part of the Appalachian Swing project, devoted to the music of the White Brothers and Kentucky Colonels. Brandon Shull (violin) is an Ohio State Fiddle Contest winner and graduate of the Denison University Roots Music Program. John Alge (rhythm guitar) is the founding member of the Slate Ridge Bluegrass Band, now celebrating more than 20 years of performing. Cincinnati-based Trina Emig (5-string banjo) performs nationally including appearances at Nashville's legendary Station Inn and at venues from the East Coast to Southwestern Ohio and Northern Kentucky. Rich Baker (mandolin) has played banjo and mandolin for several Ohio bands and has co-hosted WOSU's Bluegrass Ramble radio program for 37 years. From hard-driving instrumentals to gentle love ballads, the unique blend of talent within The Ramblin' Bluegrass Ensemble is guaranteed to entertain, energize and leave you with a deeper appreciation of authentic American music. 
Food & Bar: Our full food and drink menu will be available before and during the show.