The Talbott Brothers w/ Fox & Bones
Presented by Celebrity Etc presents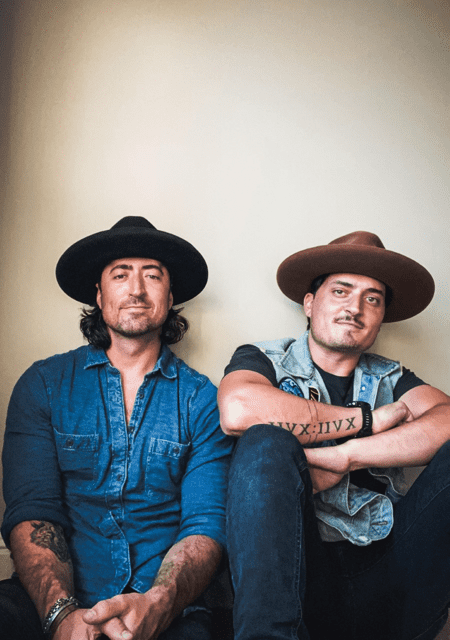 The Talbott Brothers were born and raised in Imperial, Nebraska, a rural midwest town consisting of two thousand people. Siblings Nick and Ty started writing songs at a young age after discovering their dad's old guitar and vinyl collection. Their song 'We Got Love' (2017) brought them national attention as they toured across the US in an old van they found on Craigslist. Their albums 'Ghost Talker' (2019) and 'Letters' (2022) garnered attention from 'Rolling Stone' and 'Billboard' calling it "cinematic" with "captivating blood harmonies."
They resided at a studio in the woods living in an airstream and sprinter van in their mom's birthplace of Portland, Oregon while recording their record 'Letters' before relocating to Nashville, Tennessee. Their acoustic EP, 'Stripped from Studio Spacecamp' features acoustic renditions hand selected from 'Letters' and a cover of Kings of Leon's 'Beautiful War.' The duo is embarking on a spring tour with acoustic guitars, piano and an electric guitar in select cities.
Fox & Bones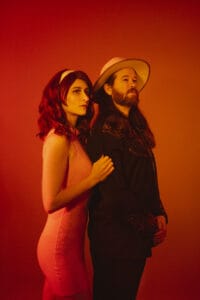 Scott Gilmore and Sarah Vitort are Fox and Bones—energetic offbeat folksters with a retro pop-rock bent who have been setting the Pacific Northwest alight with a handclapping, foot-stomping good time since 2016. In the blink since their debut, the duo has brought their indubitable Americana polish to stages shared with the likes of ZZ Ward,  The Dead South, Rayland Baxter and Horse Feathers among others.
At Fox and Bones' core is an unrelenting backbone that represents honest-to-goodness blue-collar dreams, wrapped in the delectable shine of a duo with a combined 20+ years of songwriting experience. They're to Lake Street Dive, Nathaniel Rateliff, and Johnnyswim as a relatable, soul-stirring, retro-tinged folk-rock outfit that knows how to shatter a crowd's hearts and put them back together all in the same utterance.
Lighthearted, honest stage antics and storytelling have made Fox and Bones a memorable act at each of the hundreds of shows they've played around the globe, taking a page from any great performers' playbook and making their audience family over the course of one shared evening. Their hardworking artistic output has earned them second place in the International Acoustic Music Awards for their song "Houses of Sand", amongst other accolades. They've also founded Portland's Folk Festival: an annual, three-night celebration of folk and roots music at the iconic Crystal Ballroom.
Scott's powerhouse grit and Sarah's resonant tone combine with A-grade songwriting chops to create accessible, relatable, and often heart-rending folk-rock music. Anyone can relate and everyone's invited. So, when their name lights up on your local venue's marquee, make sure to swing on by.
Food & Bar: A limited food menu and full drink menu will be available before and during the show.