Thom Schuyler with Parker MacDonell and Keith Larsen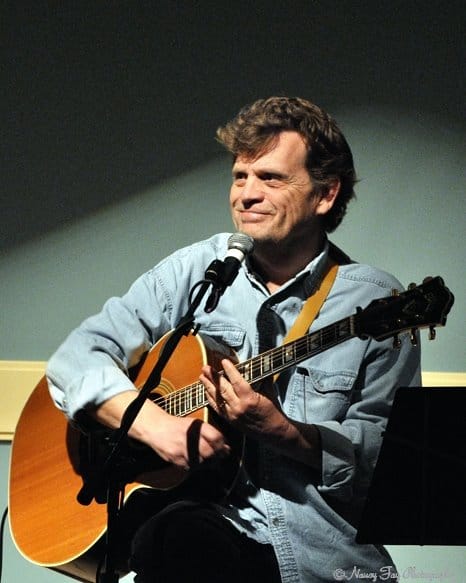 Thom has done it all in the music business.  He's a Hall of Fame writer of such hits as 16th Avenue (Lacy J. Dalton), Love Will Turn You Around (Kenny Rogers) and I Come From a Long Line of Love (Michael Martin Murphey). He headed RCA Records Nashville division for three years, when he signed Kenny Chesney and Lonestar to the label. He's made records for Capitol as a solo artist and with the band SKO.  His songs and performances are funny, warm and inspiring.
Parker MacDonell is a veteran of the LA club scene and college student unions across the US. He has shared the stage with Chuck Berry, Bo Diddley, Mary Travers and Christine Lavin. He's a pioneer in the Columbus music scene, including a founder of Six String Concerts. His CD releases are Home to the Heart, and Looking for You.
Keith's song, "Hold On," won the People's Choice Award in the Nashville Songwriters Association International/Country Music Television songwriting competition. He is a two-time selection to Songwriter Serenade, finishing as a finalist and semi-finalist. He has also appeared in two seasons of Songs at the Center.
Food & Bar: Our full food and drink menu will be available before and during the show.
Date: Wednesday, October 18