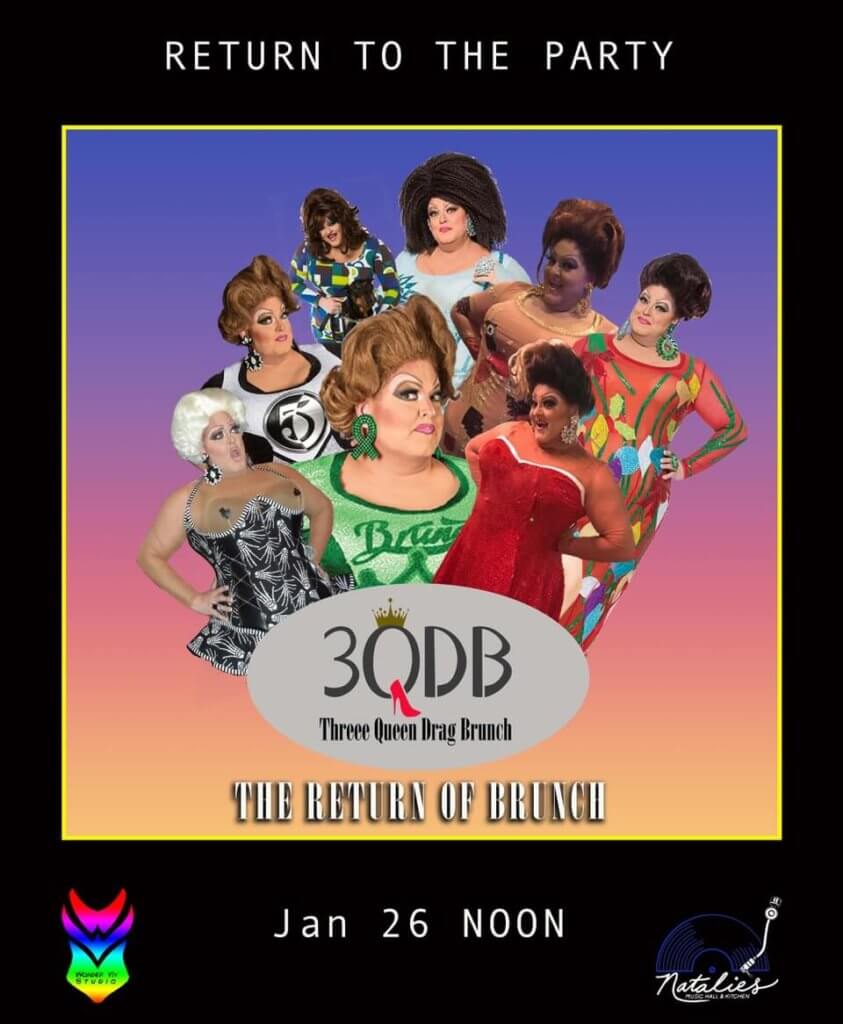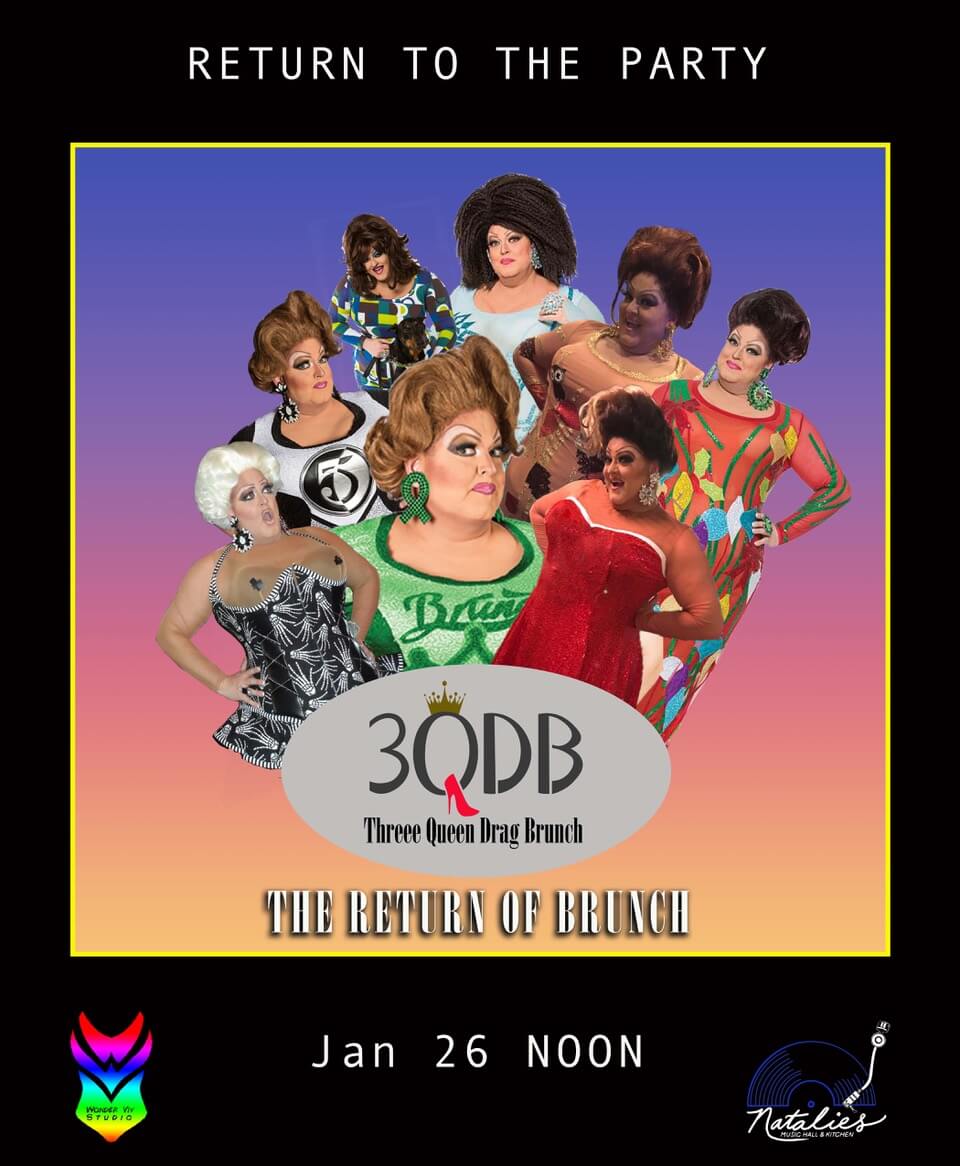 Three Queen Drag Brunch is back for the fifth year! After a successful run at King Avenue 5, Natalie's is excited to bring back this entertaining show to the newly remodeled space. The guest entertainers for this show both hail from the greater Columbus area: Britney Blaire  https://www.facebook.com/Britney.Blaire, and Ava Aurora Foxx, https://www.facebook.com/avaaurora.foxx.
While 3QDB is an experience, a party atmosphere if you will, they also believe in giving back to the community with a fundraising element each month to benefit a 501c3 organization. This first event will help support the Australian Zoo Wildlife Warriors, https://www.facebook.com/WildlifeWarriorsWorldwide/ who are fighting to save the animals that have been victims of the horrible fires.
3QDB is a great place to celebrate birthdays, anniversaries, office parties, and the holidays with friends and coworkers. Drag is meant to be irreverent, sarcastic, political… it's a caricature that bends both male and female gender stereotypes, and it's fun, silly entertainment! Come out for great food and drinks, plan on some laughs, and kick off your Sunday Funday with #theoriginalcolumbusdragbrunch!
Check out their Facebook page and give them a "like" Three Queen Drag Brunch. You can find Vivian's whereabouts by following her page, Vivian Von Brokenhymen.
Date: Sunday, January 26, 2020