Tim O'Brien with Jan Fabricius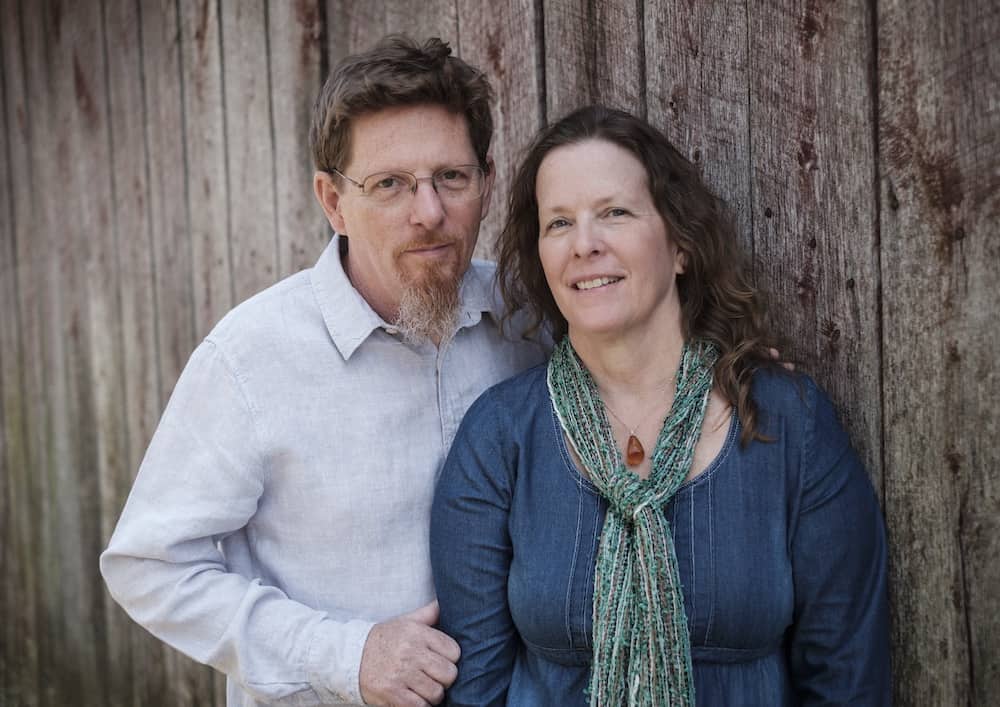 Grammy winning singer songwriter and multi- instrumentalist Tim O'Brien grew up singing in church and in school. Tim started touring nationally in 1978 with Colorado bluegrass band Hot Rize, and his songs "Walk the Way the Wind Blows" and "Untold Stories" were bluegrass hits for Hot Rize, and country hits for Kathy Mattea. Soon more artists like Nickel Creek, Garth Brooks, and The Dixie Chicks covered his songs. Over the years, Tim has collaborated with his sister Mollie O'Brien, songwriter Darrell Scott, and noted old time musician Dirk Powell, as well as with Steve Earle, Mark Knopfler, Dan Auerbach and Sturgill Simpson. 
Living in Nashville since 1996, O'Brien's skills on guitar, mandolin, fiddle, and banjo make him an in-demand session player. The International Bluegrass Music Association awarded him song of the year in 2006 and named him best male vocalist in 1993 and 2006.  He was inducted into the West Virginia Music Hall of Fame in 2013.  Notable O'Brien recordings include the bluegrass Dylan covers of "Red On Blonde", the Celtic-Appalachian fusion of "The Crossing", and the Grammy winning folk of "Fiddler's Green". His duet recording "Real Time" with Darrell Scott is a cult favorite, and he won a bluegrass Grammy as part of "The Earls Of Leicester". His 2017 release "Where the River Meets the Road" paid tribute to the music of his native West Virginia. O'Brien formed his own record label, Howdy Skies Records, in 1999, and launched the digital download label Short Order Sessions (SOS) with his partner Jan Fabricius in 2015.
His latest release "He Walked On" features eight new originals and five covers from R.B. Morris, Bill Caswell, Dale Keys, Yip Harburg, and mentor J.D. Hutchison. A rhythm section including drummer Pete Abbott and long-time bassist Mike Bub underpins contributions from fiddlers Shad Cobb and Justin Moses, bassist Edgar Mayer, gospel singer Odessa Settles, guitarist Bo Ramsey, keyboard player Mike Rojas, as well as vocals and mandolin from Jan Fabricius. Historical and socially conscious themes weave their way through songs about ordinary and not so ordinary people just trying to "keep it between the ditches". 
Food & Bar: Our full food and drink menu will be available before and during the show.