Trad Nua Folk Club Night with Dogwood Road
Sponsored by the Dublin Irish Celebration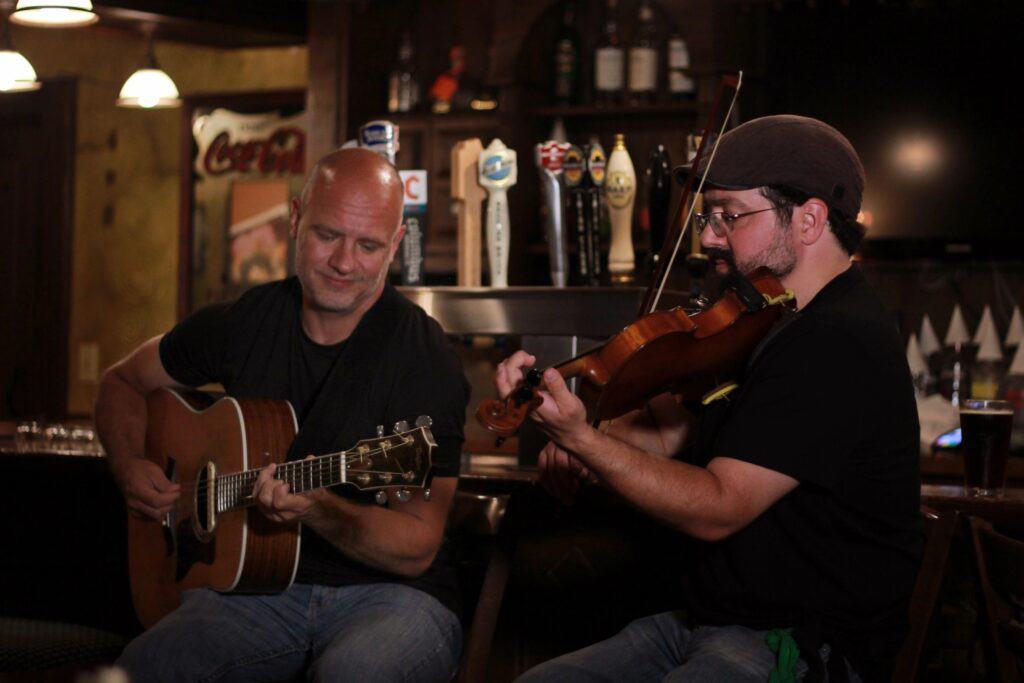 Natalie's Grandview presents the Trad Nua Folk Club Night sponsored by the Dublin Irish Celebration featuring Dogwood Road. Tyler Moore (fiddle, mandolin, vocals) and Karl Wohlwend (guitar) are both veterans on America's Irish music scene. As members of the bands Homeland, Knot Fibb'n, and Two2Many, they have toured throughout the US, playing in pubs, concert halls and festivals in a dozen states. They can be heard playing on at least 10 full-length CD recordings. Tyler and Karl began playing together in the Ohio-based Two2Many in 2012, and spun off as a duo act in 2014. Their sound has been described as "modern trad," reflecting their ability to bring the wealth of their varied experiences to bear on their approach to traditional music. Dogwood Road has feet firmly planted in the respect for the past, while at the same time they acknowledge the spirit of today. High energy jigs and reels, fun arrangements of traditional songs, and an emerging repertory of original music are all features of a Dogwood Road show.
As a companion to the popular Trad Nua Celtic Concert Series at Natalie's, Trad Nua Folk Club Night strives to create an evening of Irish and Celtic music in a casual, "folk club vibe" setting.  Hosted and anchored by acclaimed Irish musicians Mick Broderick and Randy Clepper, Folk Club Night will feature a rotating lineup including some of the finest players and singers in the Midwest as well as occasional traveling musicians from Ireland.The series presents a variety of traditional Irish and Celtic acts often juxtaposing old styles with new influences, local and international artists, and featuring traditional instruments.
RESERVATIONS: Reservations are strongly encouraged for our free Happy Hour Shows!
Date: Thursday, September 28