Tribute to John Hartford: Appalachian Swing, Rick Good, Paul Brown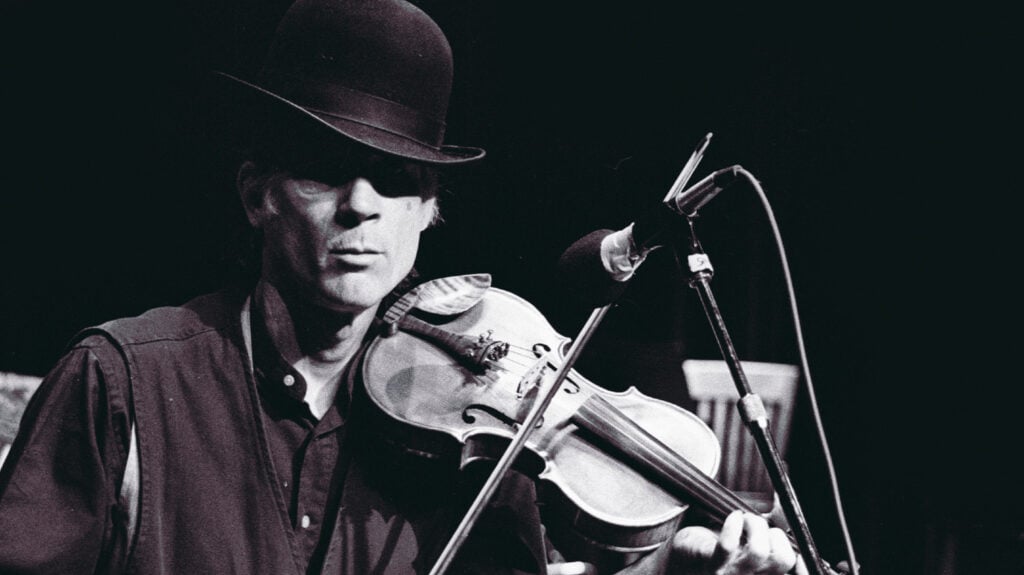 Natalie's presents a special tribute to the music and life of John Hartford, featuring the band Appalachian Swing, talented musician Rick Good, and multi-instrumentalist Paul Brown. Hartford was one of the most influential and widely loved musicians of the 20th century, and this annual celebration helps to keep his legacy alive.
Appalachian Swing is an exciting band featuring Adam Schlenker (guitar), Hayes Griffin (Mandolin), Todd Sams (banjo) and George Welling (bass) that is building its sound around the Kentucky Colonels brand of bluegrass and has wowed area audiences with their energy and amazing musicianship. Adam is an educator, performer, composer and arranger of Acoustic American Roots Music, and has been featured in and contributed to Flat Picking Guitar Magazine and is the Coordinator of American Roots Music Studies at Denison University. Hayes is a multi-instrumentalist and music educator who has over a decade's worth of experience touring with acts like Canadian fiddler April Verch and progressive bluegrass band Newtown, whose album Harlan Road featured Griffin's guitar work and debuted at #8 on the Billboard Bluegrass Charts. 
Rick Good was a founding member of the notorious Hotmud Family and a co-director and performer with Rhythm in Shoes for twenty-three years. Rick received the 2010 Ohio Heritage Fellow, an award which honored his 40 year career as a musician, actor, writer, educator and advocate of America's musical roots. He is recognized and respected for his accomplished banjo playing, heartfelt singing and crafty songwriting.  Rick also performed regularly with the Red Clay Ramblers, and currently can be seen with the Dayton based band The Elements.
Paul Brown has been performing for over four decades and recently formed his new band "Hillbilly Chic". According to Paul, he began his musical journey on the streets of Lancaster, Ohio, busking for drinking money at the age of 9.  He offered himself as a human sacrifice to Sam Bush and Stewart Duncan at the age of 15 and has had only a few regrets about it.  After a brief stint in prison, where he wrote children's books about pet vivisection, Paul joined a Tantric bluegrass cult.  Penning hits such as "Little Buddhist Shrine on the Hill", "The Ballad of Swami Yogananda" and "My Himalayan Cabin Home", Paul has been well tolerated in the southern Ohio music scene.  Primarily playing banjo and fiddle, he has been described as "like John Hartford, but without the talent". He currently wanders the hills around Chillicothe, Ohio with his wife and three cats named "Banjo". 
Food & Bar: Our full food and drink menu will be available before and during the show.
Date: Wednesday, November 29