Whirlybirds – A Very Whirly New Year's Eve
21 and over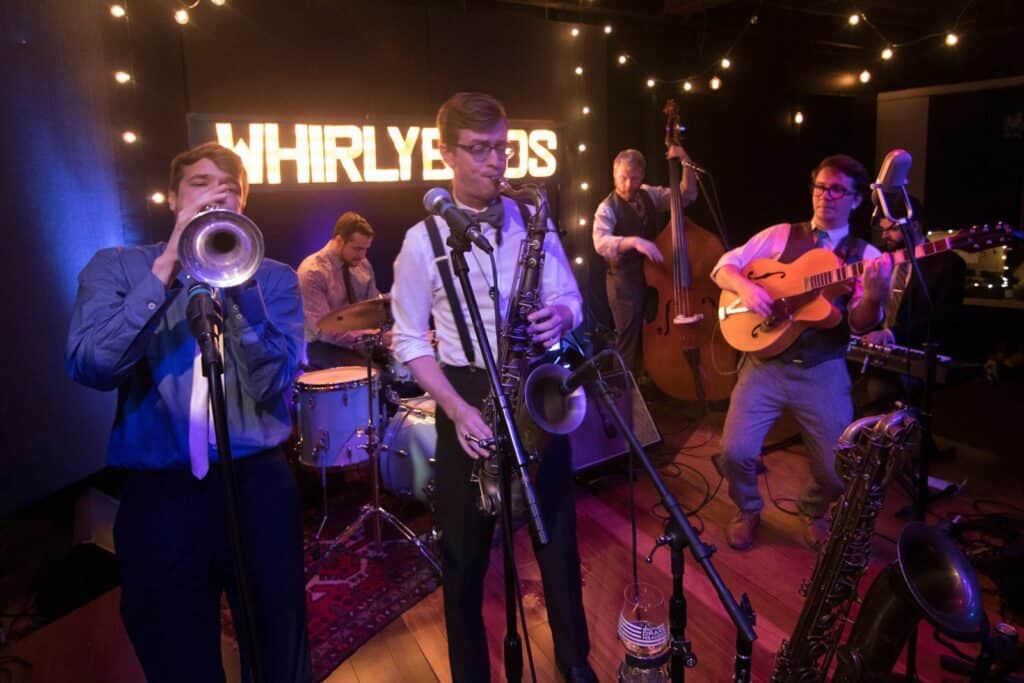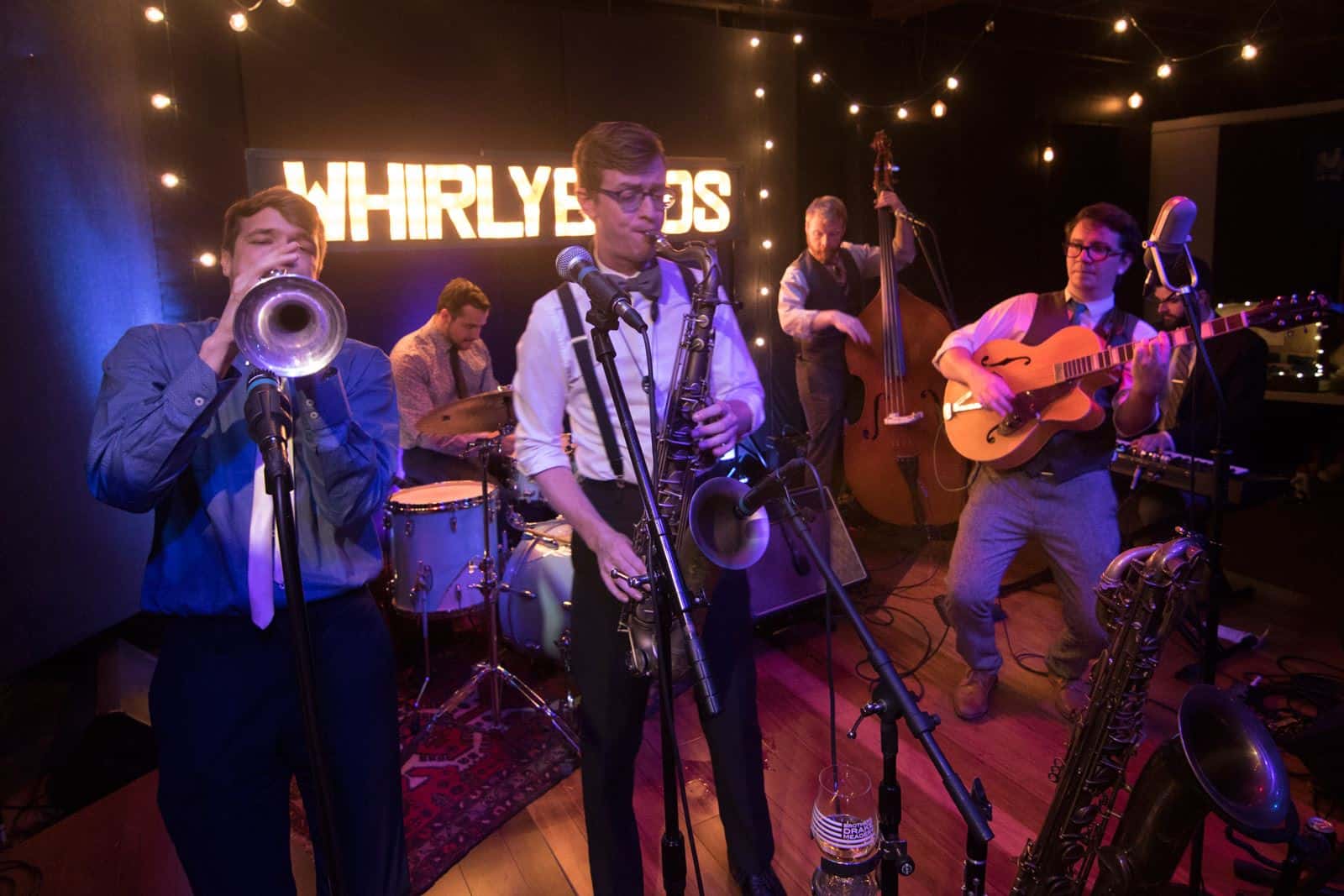 Join us this year for A Very Whirly New Year's Eve on Charlie's stage at Natalie's Grandview. In lieu of our usual happy hour, we'll be swinging in the new year with even more tunes to keep you moving and grooving through the ball drop. Featuring Joseph Brenneman on clarinet, Seth Daily on drums, Joe Gilliland on guitar, Trent Sampson on Bass, and a special guest appearance from founding member, Nick Simko on trumpet, you definitely won't want to miss this. 
Your ticket includes party favors and a champagne toast to ring in the New Year!
Food & Bar: Our full food and drink menu will be available before and during the show.
Date: Saturday, December 31, 2022