5th Annual Kirk's Concert with Grassinine – SOLD OUT!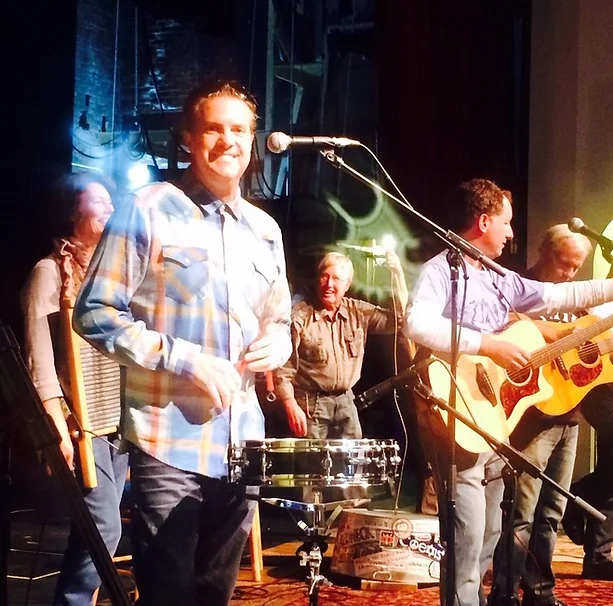 The Kirk Horn Music Fund has been providing free music lessons to under-served kids in Central Ohio for over 6 years.  Kirk passed away in 2016 from a brain tumor and prior to his death he and his family started a fund to fulfill his dream of connecting kids and music.
This show is our annual fund-raiser to support our programs, where we not only provide free lessons to kids but pay local professional musicians to be our instructors.  We work with local Boys & Girls Clubs, the Linden Community Center (LCC) and other organizations.  This concert features 2 bands from LCC, one made up of beginner students and the other band made up of kids who have been in our program for over 2 years.  They will blow you away!  Our "featured" band this year is Grassinine: Central Ohio's Premier Mountain Rock Show, who will play after our kids perform.  By the way, Kirk was a founding member of Grassinine and played percussion and back-up vocals.
To learn more about our programs click here: Music Fund | Kirk Horn Music Fund | United States
There are 2 ways to get tickets.  First, we encourage you to consider becoming a Sponsor.  Click on this link: Kirk's Concert | Kirk Horn Music Fund  This tab which will have all the information you need to become a sponsor and receive "priority" seating tickets.  Second, you can purchase "general" seating by clicking on the "Tickets" tab on this page.
Finally, We are once again conducting a Bourbon Raffle (you must be 21 to enter).  Click on this link, go to the bottom of the page for details and purchase your raffle tickets: Kirk's Concert | Kirk Horn Music Fund You do not need to be at the concert to win.
Food & Bar: Our full food and drink menu will be available before and during the show.
Date: Friday, November 10