Kieran Kane and Rayna Gellert
Presented by Zeppelin Productions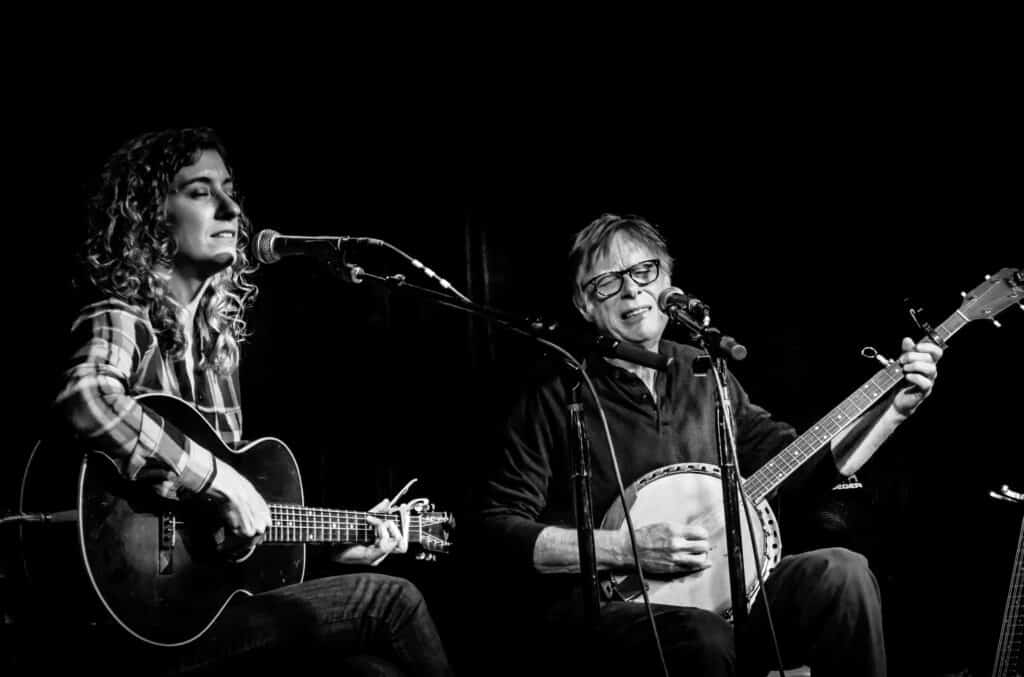 Kieran Kane's seminal work in The O'Kanes and Kane Welch Kaplin, as well as co-founding the independent label Dead Reckoning Records, laid the foundation for the contemporary world of Americana music. A successful solo artist, collaborator, and songwriter (with songs recorded by Alan Jackson, John Prine, Emmylou Harris, and many more), Kieran is a musician's musician: his playing is always understated, always groove-oriented, and always serving the song.

If Rayna Gellert seems a preternaturally gifted songwriter, it's because she's seen farther into the old songs than most. Growing up in a musical family, she turned to Appalachian old-time music at a young age, becoming a prodigious fiddler and leading a new revival of American stringband music through her work with the acclaimed roots band Uncle Earl. An in-demand collaborator, she has toured and recorded with artists such as Scott Miller, Abigail Washburn, Toubab Krewe, and Robyn Hitchcock.

Kieran and Rayna first met, fittingly, at San Francisco's celebrated Hardly Strictly Bluegrass Festival, which led to their cowriting songs for Kieran's solo album Unguarded Moments (Dead Reckoning). They joined forces again for Rayna's 2017 release, Workin's Too Hard (StorySound Records), which they also co-produced. Their first duo album, The Ledges, was released in February of 2018 on Dead Reckoning Records, followed up quickly by 2019's When the Sun Goes Down.
Now, in 2022, this "unlikely musical couple" have released The Flowers That Bloom in Spring, which finds the duo digging deeper into their exploration of minimalist writing and recording.
Fans of either artist will recognize the musical kindred-spiritedness in their restrained and roots-oriented approach to both songs and arrangements.
Food & Bar: Our full food and drink menu will be available before and during the show.
Date: Thursday, November 9