Alex Burgoyne Quartet – Corner Stage
Free Live Music (tips strongly encouraged)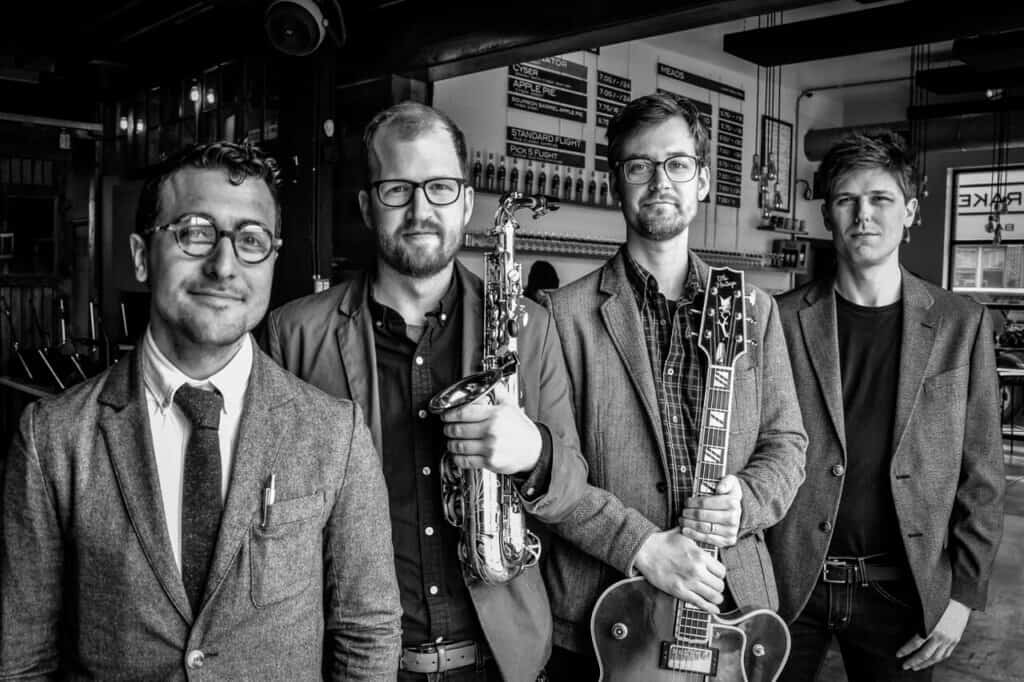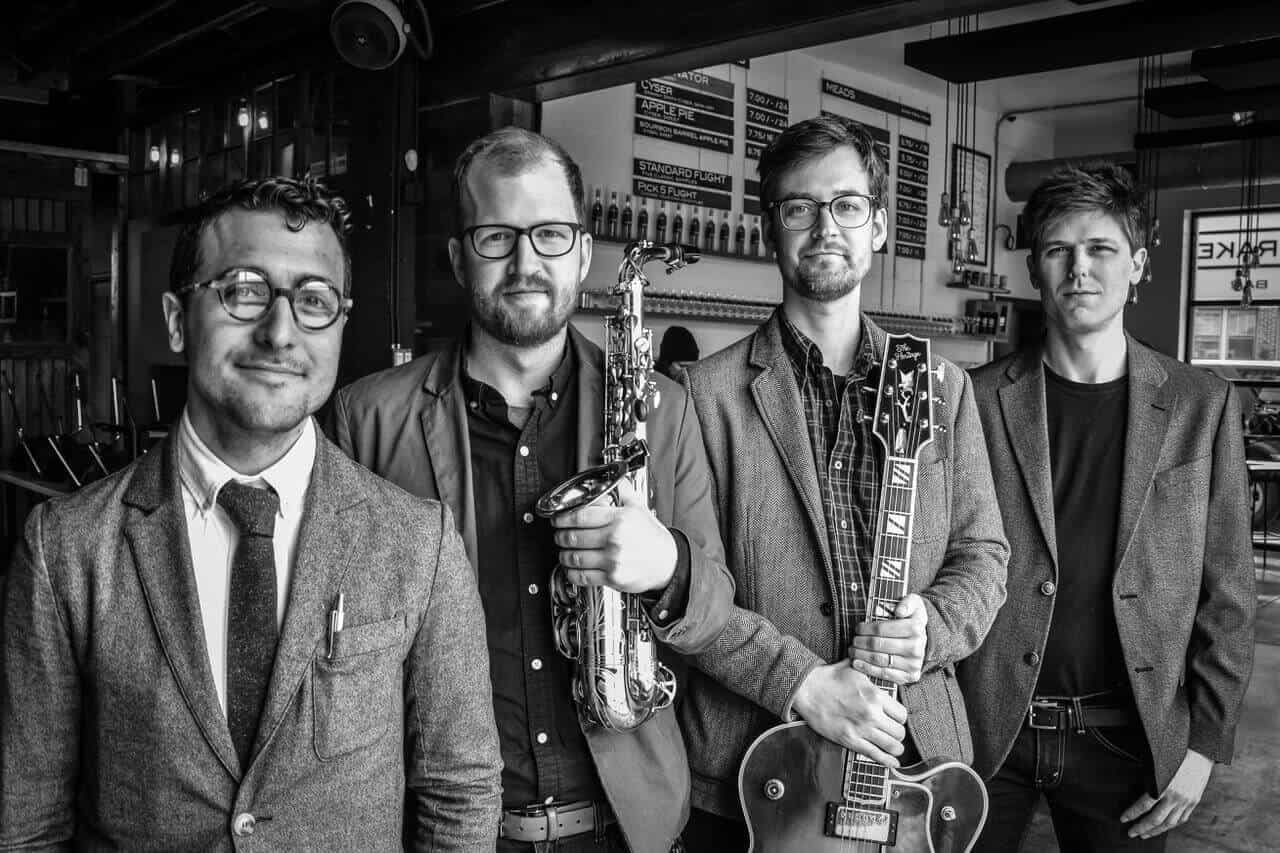 Natalie's Grandview presents the Alex Burgoyne Quartet (ABQ) on the Corner Stage, located on the restaurant/bar side of the venue. For this dinner performance, there will be no admission charge, but tips are greatly appreciated.
The Alex Burgoyne Quartet (ABQ) has been lighting up nightclubs in and around Columbus for nearly a decade, drawing inspiration from the cool jazz collaboration of Jim Hall and Paul Desmond in the late 50s and early 60s. A set with ABQ's easy swing, led by saxophonist Alex Burgoyne, and featuring guitarist Tom Davis, bassist Jason Bash, and drummer Dan DiPiero might feature a 1960s folk melody, a Scottish drinking song, and any number of Broadway standards, all filtered through their signature Midwest-cool.
Call us during business hours to make a reservation for the performance at (614) 436-2625!
Date: Thursday, July 14, 2022