Alison Prestwood and Scarlett Egan – TO BE RESCHEDULED
Presented by Zeppelin Productions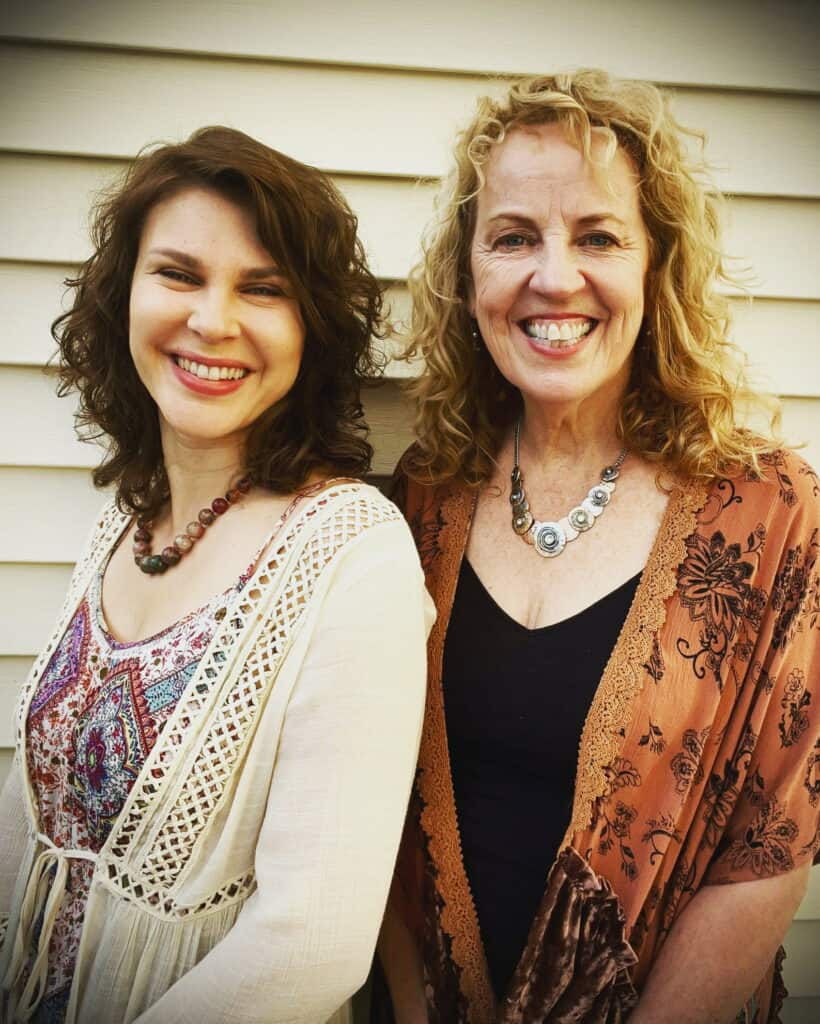 Due to circumstance beyond our control, this event has been postponed and will be rescheduled soon! Ticket holders have been emailed with further information.
What happens when a renowned studio bass player from Alabama and an aspiring songwriter from Germany run into each other at a gig in Nashville?  Precisely, they start a band! Alison Prestwood, known as a bass studio ace around town, and Scarlett Egan, a singer/songwriter known to tour with Billy Prine, have formed an acoustic duo. Scarlett and Alison played and sang on each other's 2022 albums.  Scarlett's EP "The Next Man Who Loves Me" came out in May, and Alison's album "The End And The Beginning" had its release date at the end of July.
The songs they write individually mix well together in concert, with each of them having a very observant, clever and heartfelt way of putting their world into words and music. No performance with these two is ever the same; you'll always hear something new they've worked out.  Come and enjoy seeing two friends and real-deal musicians having a fun time playing some great songs for you!
Prestwood has toured extensively with Rodney Crowell, Patty Loveless, Shawn Colvin, Olivia Newton-John, and the Dead Reckoners, as well as with Joe Bonamassa, Vince Gill, Amy Grant, Trisha Yearwood, Wynona Judd, Jim Lauderdale, and many others. 
Egan, from Heidelberg, Germany dreamed of one day moving to Nashville…from an early age she was exposed to American Country and Folk music as her parents had their own touring Country band. Over the years she built Nashville connections and has recently gathered lots of recognition for opening for acts such as Jonell Mosser, Sarah Buxton and Emily West and is also joining Billy Prine, brother of the late John Prine as an opener and duet partner on his tours. 
Food & Bar: Our full food and drink menu will be available before and during the show.