Angela Perley Turn Me Loose Album Release with Handsome Jack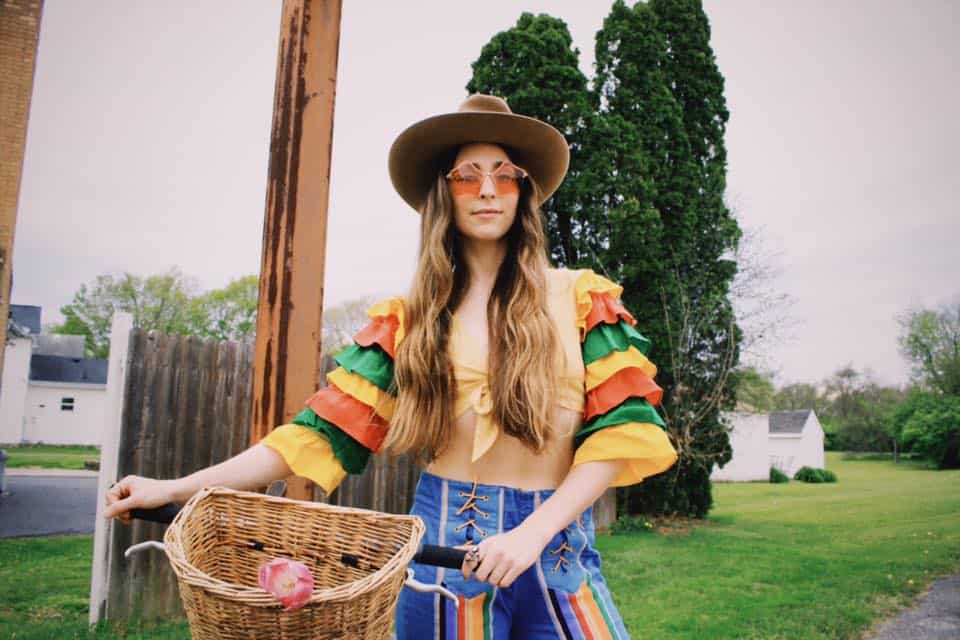 Angela Perley hails from Columbus, Ohio and has spent the past decade onstage and on the road, creating her own cosmic swirl of alt-country, psychedelic rock, and amplified Americana along the way. She has graduated from barroom gigs in the midwest to hard-won opening slots for Willie Nelson, Lucinda Williams, Tyler Childers and CAAMP. From dusty bar rooms to the occasional arena gig, Perley is a homegrown troubadour who's never been shy about taking the road less traveled.
Join Angela Perley for a hometown release show of her new album, Turn Me Loose, at Natalie's Grandview January 21st, 2023. The celebration will feature an extended Columbus-All-Star band that includes Nick Kurth on lead guitar, Jon Coale & Jake Levy on drums, Nathan Smith on bass, Brandon Bankes on pedal steel, Maddy Ciampa on keys and Bobbi Kitten, Ryan Stolte-Sawa & Paige Vandiver on backing vocals. 
Closing the evening will be special guests, Handsome Jack, from Lockport, NY. The trio – Jamison Passuite (guitar/vocals), Joey Verdonselli (bass/vocals), and Bennie Hayes (drums/vocals), plays a fusion of boogie soul rock and roll that has earned the admiration of fellow rock travelers such as Chris Robinson and Neal Casal (CRB, Black Crowes), Zachary Gabbard (Buffalo Killers), and Ben McLeod (All Them Witches) among many others. The band's latest album, Get Humble, digs again into the classic American musical lexicon (blues, soul, country, rock n'roll) to craft a timeless rock album ideal for house and block parties. Get Humble is packed with soulful vocals, swampy guitars, countrified rock, and west coast vocal harmonies.
Food & Bar: Our full food and drink menu will be available before and during the show. If you have Standing General Admission tickets, a limited menu of pizza and fries will be available to order from the bar.
Date: Saturday, January 21