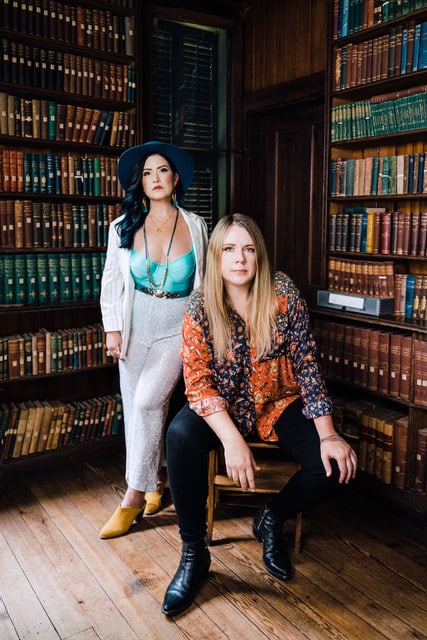 Granville Automatic writes songs the Associated Press calls "haunting tales of sorrow and perseverance." With influences as diverse as Leonard Cohen, Linda Ronstadt, Simon & Garfunkel and Dawes, Granville Automatic has created a one-of-a-kind sound that revolves around their passion for storytelling. The duo, comprised of Nashville songwriters Vanessa Olivarez and Elizabeth Elkins, is named after a 19th-century typewriter.
Theirs is a creative partnership reminiscent of Lennon-McCartney, a dreamer-doer, accessible- obtuse, country-rock collision of two polar opposites. What the two share, however, is a love for nostalgia: old records and antiques, tarot cards and dusty books, ghosts on battlefields and lost stories from the past. That common ground has produced music praised by The New York Times, USA Today and Rolling Stone.
Granville Automatic's new album Tiny Televisions is now available. It is a companion piece to the band's first book, Hidden History of Music Row (The History Press), with a foreword by Kix Brooks of Brooks & Dunn. The book was named the Best Book of 2020 by No Depression.
Food & Bar: Our full food and drink menu will be available before and during the show.