Austin Plaine with M. Dunton
Presented by Celebrity Etc presents and WCBE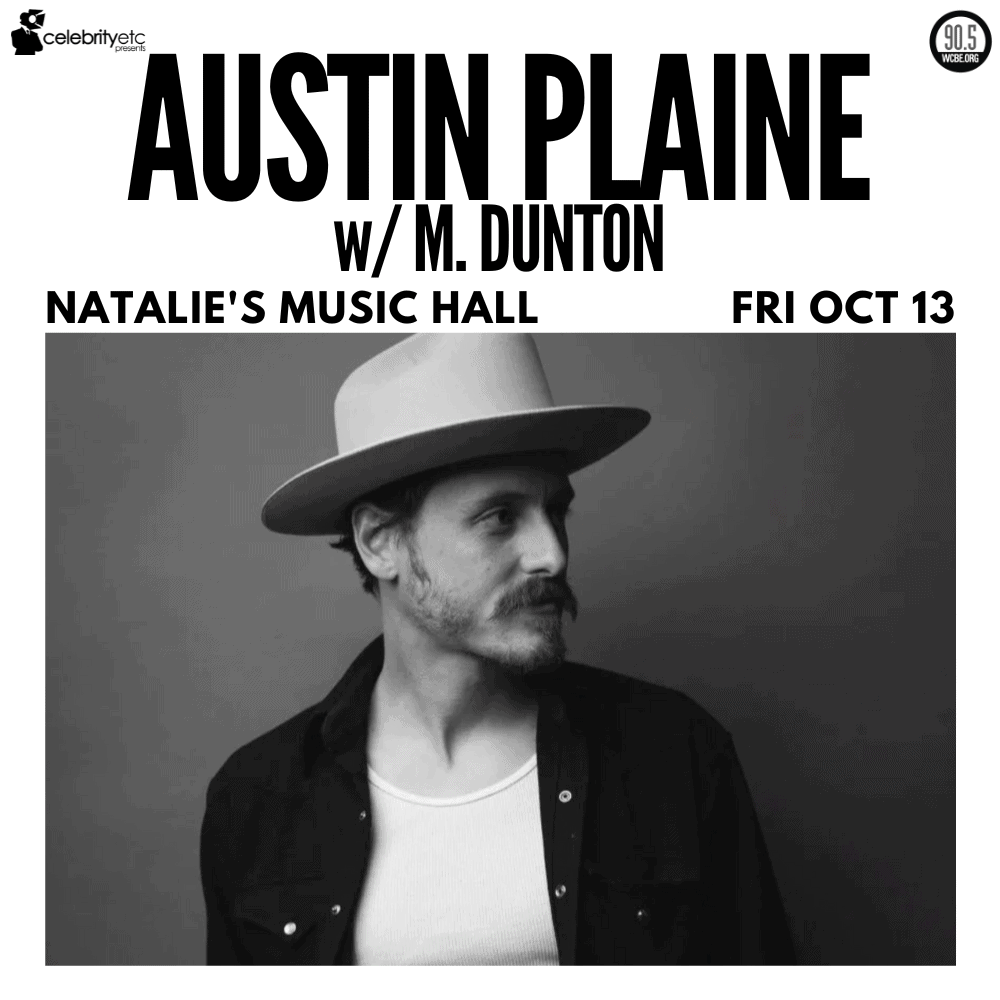 Like only the most insightful songwriters, Austin Plaine draws intense emotion from the subtlest moments. On his sophomore album Stratford, the Minnesota-bred, Nashville-based musician shapes his lyrical storytelling with both precision and pure feeling, capturing every nuance of lost love and longing and fractured innocence. And while Stratford is steeped in a warm nostalgia, Plaine instills each song with a quiet optimism that speaks to bravely moving forward, even in troubled times.
Produced by Jay Foote and mixed by Steve Vealey (M. Ward, Phoenix, Hurray for the Riff Raff) at the legendary Electric Lady Studios, Stratford arrives as the follow-up to Plaine's self-titled debut—a 2015 release that earned comparisons to Bob Dylan and Conor Oberst from Baeble Music. In a departure from that more stripped-down effort, Plaine assembled a full-fledged band who recorded in an apartment in Brooklyn, infusing Stratford with a homegrown feel and loose yet kinetic energy.
Taking its title from the Flatbush street where the album came to life, Stratford offers a classically arranged take on folk-rock that illuminates the intimacy of Plaine's vocal work and the graceful candor of his lyrics. From track to track, the 27-year-old singer/guitarist reveals a refined sense of songcraft that he partly credits to moving to Nashville from his hometown of Minneapolis in early 2017. "Being part of a whole community of songwriters, you realize there's a lot of different directions you can take a song," he says. "It's really opened me up as a writer, and it's also helped me to hone in on every word of every line that I write."
With its abundance of indelible images—night trains and the Northern Lights, backyard camping and drive-in romance—Stratford also bears a richness of detail that hints at the literary and cinematic influence behind Plaine's songwriting. "People tend to think my songs are personal because I sing in the first person, but often it's very observational for me," says Plaine, who names Alexandre Dumas and Henry Miller among his inspirations. "I'm learning to understand new philosophies of life, love, and death", attributing his passion for reading has helped him attain a better sense of his surroundings.
Proving the emotional depth of Plaine's artistry, Stratford opens with the wistful reminiscence of "Something More" (a steel-guitar-laced track "like a movie I've seen before / way back when / we were something more" sings Plaine in the chorus), then slips into the bittersweet, burned-but-not-broken ache of "What Kind of Fool" (a rollicking, country-tinged number co-written with Sixpence None the Richer's Leigh Nash and Stephen Wilson). Later, on "Lucky Ones", Plaine presents a more hopeful portrait unconditional love, with singer/songwriter Soren Bryce lending her vocals to the chorus's bright and beautiful harmonies.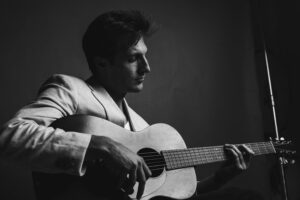 Michael Dunton, known professionally as M.Dunton, is a singer-songwriter and guitarist out of East Nashville, TN. His work combines flavors of indie rock and alt-country, with a unique and timeless approach to songwriting that allows him to exist in a world of his own. He was born in San Francisco and grew up in Coeur d'Alene, Idaho, where he discovered two primary loves at an early age: music and running. He grew up running the trails of Northern Idaho with embryonic formations of songs in his head and spent his teenage summers working as a rafting guide in Missoula, Montana, where he was free to explore nature by day and write songs on the Lozeau Quartz trestle bridge by night. After graduating from Boise State University, he left the Northwest for Nashville to pursue his passion for the guitar. While working as a hired gun guitarist, he continues to create his own lane as an artist. "I write music to express sensations I cannot put into words, arranged around songs that I can grow old with and sing forever." He collaborated with Steven Cooper and Owen Beverly of Indianola on his debut releases, including his 2023 Lonely Neighbors EP. He's currently recording his debut full-length record with Aaron Shafer-Haiss and booking shows for summer, 2023.
Food & Bar: Our full food and drink menu will be available before and during the show.