Webb Wilder and the Beatnecks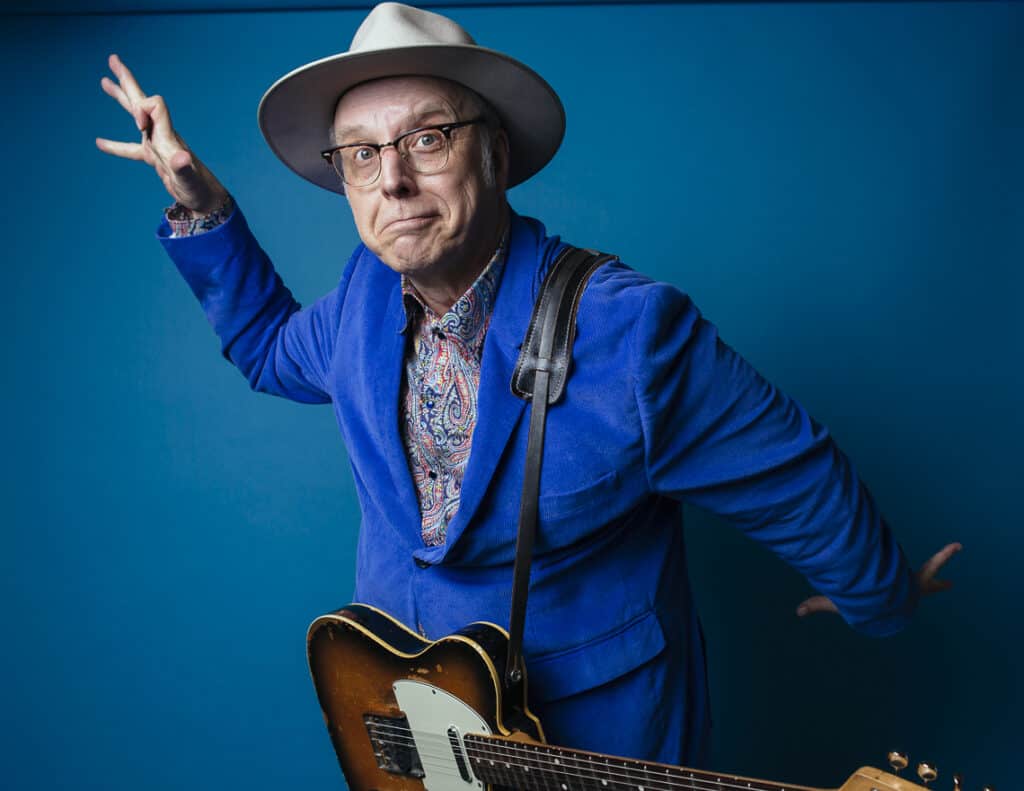 Webb Wilder & the Beatnecks return to Natalie's for a great evening of music! Long before there were Kings of Leon, Keys of Black or Whites of Jack in Music City there was a riddle spewing prophet of roots rock and roll. A bluesy blast of baritone bombast.  Equally versed in two glorious worlds, Rock and Roll – with a strong side of Outlaw Country. He is a force on tour and a tour de force. He is the last of the Full Grown Men and Roots Rock Royalty.
A native of Hattiesburg, Wilder's 1986 debut album, It Came from Nashville, was named one of the 50 Best Southern Rock Albums of All-Time by Paste Magazine in 2018.  Webb was honored to participate in Shemekia Copeland's recent Grammy nominated LP "Uncivil War" co-writing and performing on the track "She Don't Wear Pink."  Webb's engaging personality led him to become one of America's first Satellite DJs on XM Radio.  He's now a DJ and the host of the Americana Countdown show on WMOT radio/Nashville as well as continuing his three decade career as an Electrifying Artist on stages worldwide.  His newest and 11th release is "Night Without Love" on Landslide Records.
Food & Bar: Our full food and drink menu will be available before and during the show.