Bill Kirchen & His Silent Knights: Honky Tonk Holiday Show
Presented by Zeppelin Productions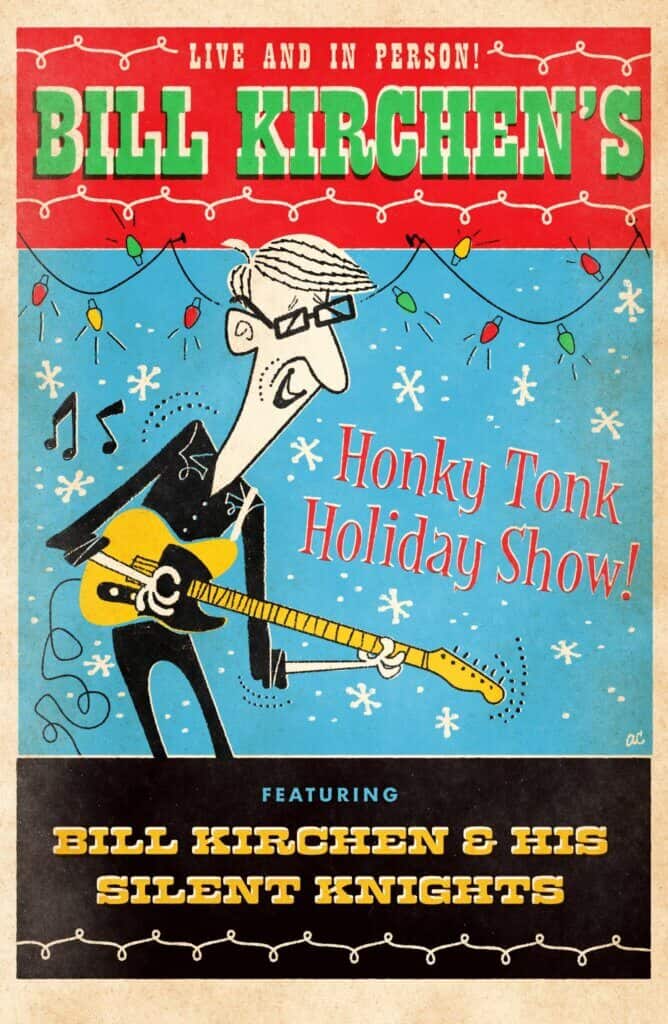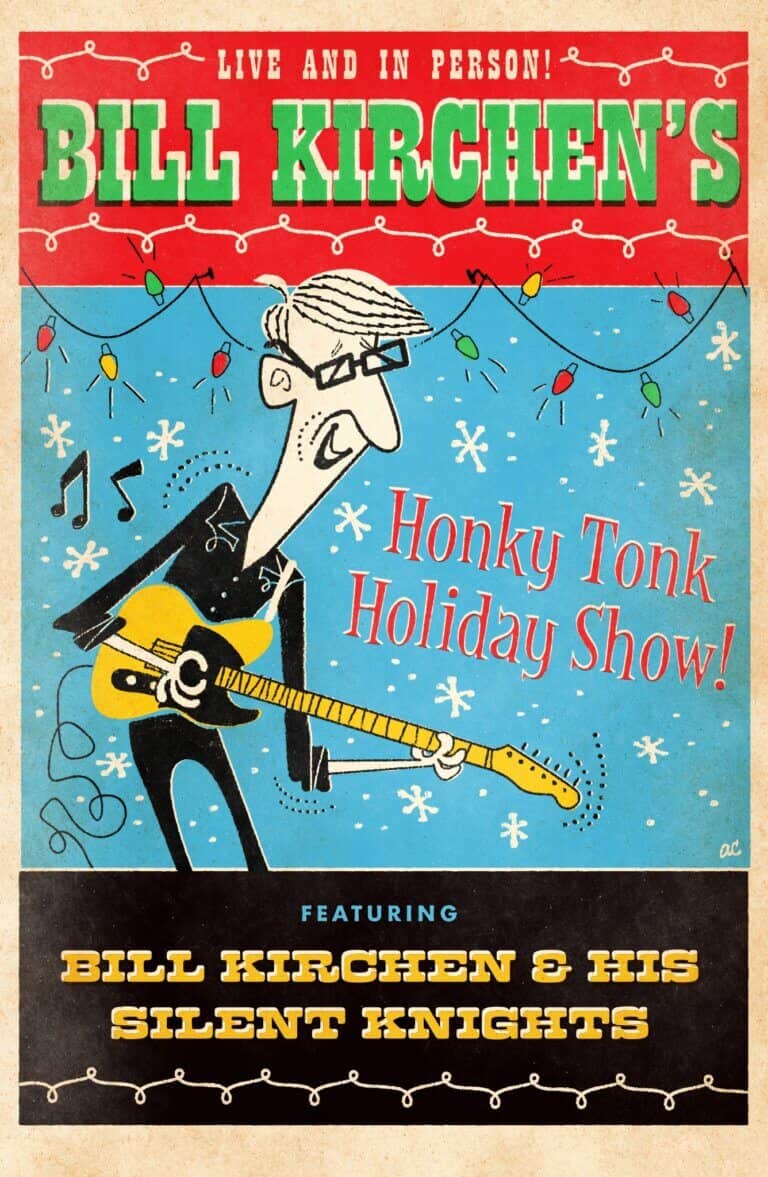 Bill Kirchen and His Silent Knights take the stage for their annual Honky Tonk Holiday Show! Guitar Player Magazine dubbed Bill Kirchen the "Titan of the Telecaster." Rolling Stone said he's "an American treasure" and "one of our best." No matter what you call him, Kirchen is a founding father of the Americana movement, now at the peak of his impressive career.
Kirchen was originally known as co-founder and lead guitarist of Commander Cody and His Lost Planet Airmen, and it was his scorching guitar licks that helped define their sound and drove their hit, "Hot Rod Lincoln," into the Top Ten in 1972. Bill has performed world-wide with Nick Lowe (who produced one of his albums) and Elvis Costello (who named his festival band after Kirchen's "Hammer of the Honky-Tonk Gods" record). 
Food & Bar: Our full food and drink menu will be available before and during the show.
Date: Sunday, December 11, 2022