Boy Named Banjo: Dusk 'Til Dawn Tour
Presented by Live Nation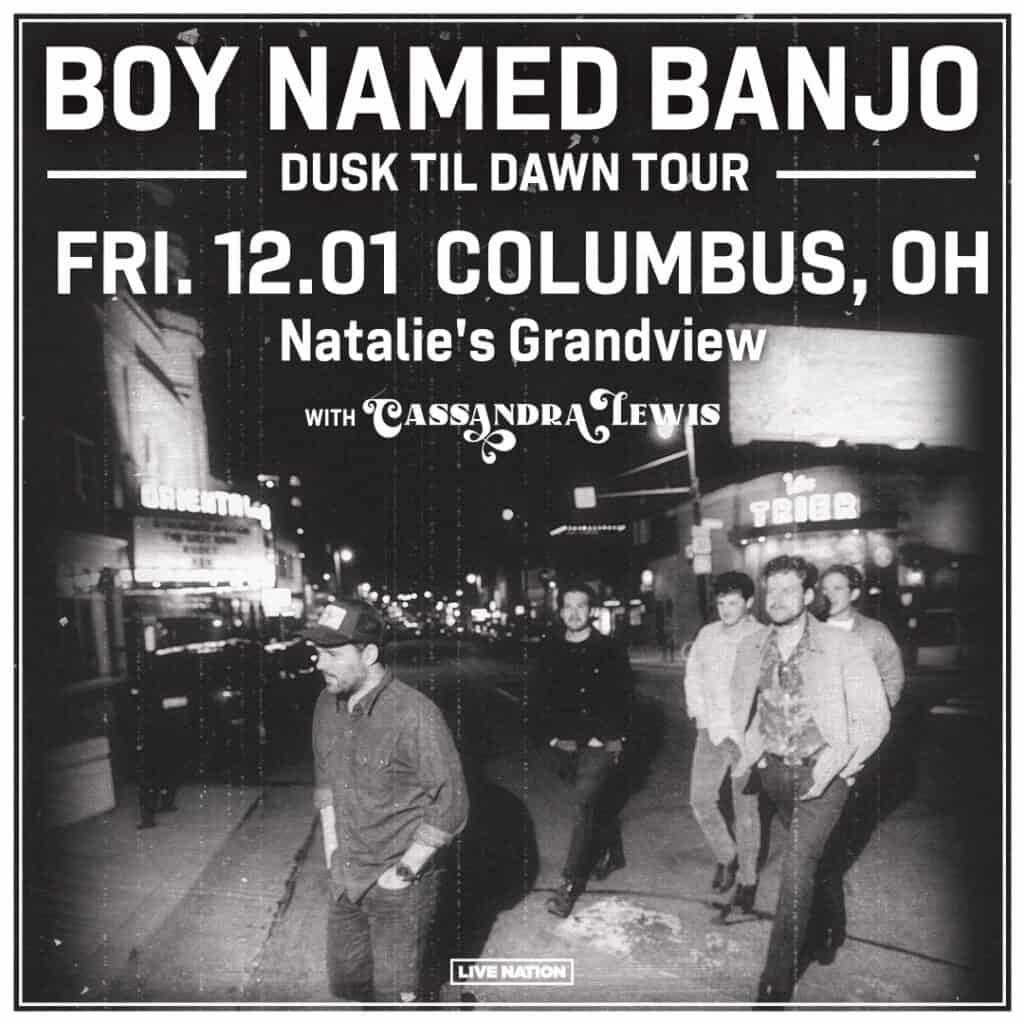 In a time when the popular choice is to chase the double yellow line down the road to country radio, Boy Named Banjo thrives on its fringes. The Nashville-raised five-piece is a fusion of contemporary country, Americana and folk-rock stacked on a foundation of bluegrass.
"We're trying to find our own niche within popular country music today," says Sam McCullough (drums). "But not straight down the middle."
The band, which has been together in some iteration since members were in high school, is comprised of Barton Davies (banjo), Ford Garrard (bass/standing bass), Sam McCullough (drums) Willard Logan (mandolin, acoustic/electric guitar) and William Reames (acoustic guitar/harmonica). William and Willard played in a middle school garage rock band together, but it wasn't until William met Barton in high school English class that Boy Named Banjo started to take shape.
Boy Named Banjo released their debut EP, Circles, on Mercury Records in summer of 2021. The collection includes seven tracks co-written by members of the band including he compassionate "Go Out Dancing," which the band says takes on a much larger meaning post pandemic thinking "if it really was ending" what would we do? They used the time to write songs and hone in on their sound with writer/producer Oscar Charles (Carly Pearce, Charlie Worsham, Elvie Shane). With a catalog of songs to choose from, and recent time spent in the studio, the guys are deciding what to run with next.
The band is currently out on the road playing some of country music's largest festivals including Dierks Bentley's Seven Peaks, Country Jam, and they recently made their CMA Fest debut playing at the Ascend Amphitheatre Nighttime Concert. They head out on the road this fall as direct support to multi-PLATINUM singer/songwriter, Kip Moore on his Fire on Wheels Tour.
Food & Bar: Our full food and drink menu will be available before and during the show. If you have Standing General Admission tickets, a limited menu of pizza and fries will be available to order from the bar. If you would like to eat before the show we encourage you to make a dinner reservation on Resy for our kitchen side of the venue.