The Claudettes with Bella Whitt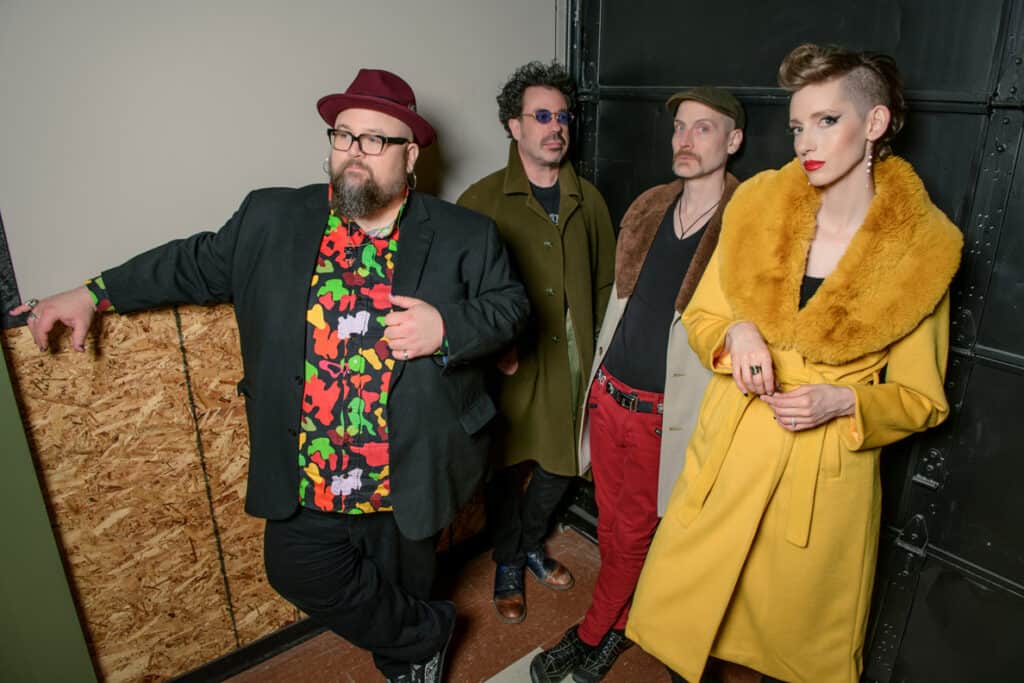 Wielding a one-of-a-kind, piano-powered roots-pop sound, the Claudettes merge earthy blues and soul with pop hooks and punk spirit, writing an intriguing new chapter in American roots music. Pianist/songwriter Johnny Iguana formed the Claudettes with drummer Michael Caskey, exciting listeners with the barrelhouse bravura of their 2013 debut "Inferno Piano Plot…HATCHED!" Another Yellow Dog Records release followed in 2015 featuring Nigerian-American singer Yana: "No Hotel." Vocalist Berit Ulseth joined the band for two more releases on Yellow Dog Records: "Pull Closer to Me:Live in the Piano Room" (2017) and "Dance Scandal at the Gymansium" (2018, helmed by Grammy-winning Black Keys producer Mark Neill).
A new Claudettes era began when the band moved to Forty Below Records and released the acclaimed 2020 album "High Times in the Dark" (produced Grammy winner Ted Hutt) and 2022's "The Claudettes Go Out!" another collaboration with Hutt, with mixing by renowned producer Kevin Killen (U2, Elvis Costello, David Bowie). Now, the Claudettes continue to evolve as they introduce a breathtaking new vocalist from Texas, Rachel Williams. Lots of new music and videos are coming in late 2023 and early 2024!
In addition to the Claudettes, Johnny Iguana has earned a Blues Music Award nomination and a Living Blues Award nomination for piano player of the year. Johnny co-founded indie-rock cult favorites Oh My God, toured as pianist for blues legends Junior Wells and Otis Rush, has played piano on three Grammy-nominated albums and has played on recordings featuring Buddy Guy, Junior Wells, James Cotton, Derek Trucks, Gary Clark Jr., Shemekia Copeland, Keb' Mo', Mick Jagger, Keith Richards and more. He is also co-composer of the score for the hit FX/Hulu series "The Bear."
"Chicago's original recipe band…The Claudettes' sonic playing field is the blues and everything after, all tastefully and artfully blended together….Perhaps the band's greatest super power: songwriting."—NPR Music
"A skewed cabaret band of blues, jazz and rockabilly…a sensibility that feels equal parts James Dean and DavidLynch."—Minneapolis Star-Tribune
"Holy Mackerel…I hear so many levels of what I consider amazing creativity…I hear touches of Jerry Lee Lewis at his most manic…of cinema…of multiple genres wrapping around one another…These guys are the B-movies of the music world—maybe not understood now, but in the future, the kings and queens of the universe!"—Frank Gutch Jr., No Depression
"The Claudettes Go Out! shows the band's mastery of every era of American music, from the roots of the blues to today's modern pop….the Claudettes pen standards for a new generation."—J. Poet, Rock & Roll Globe
Food & Bar: Our full food and drink menu will be available before and during the show.