Columbus Music Commission presents Jingle Mingle with Angel Lopez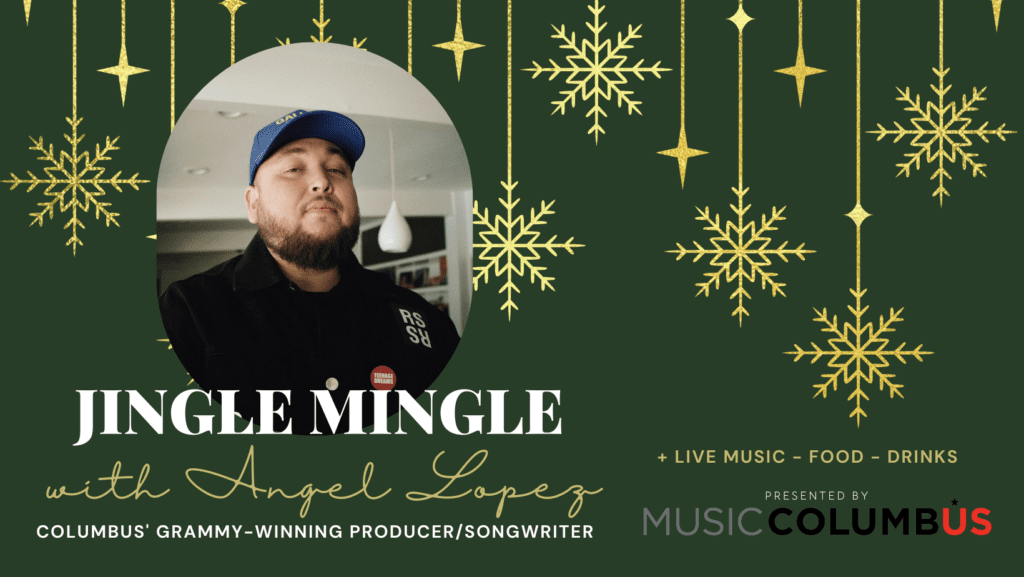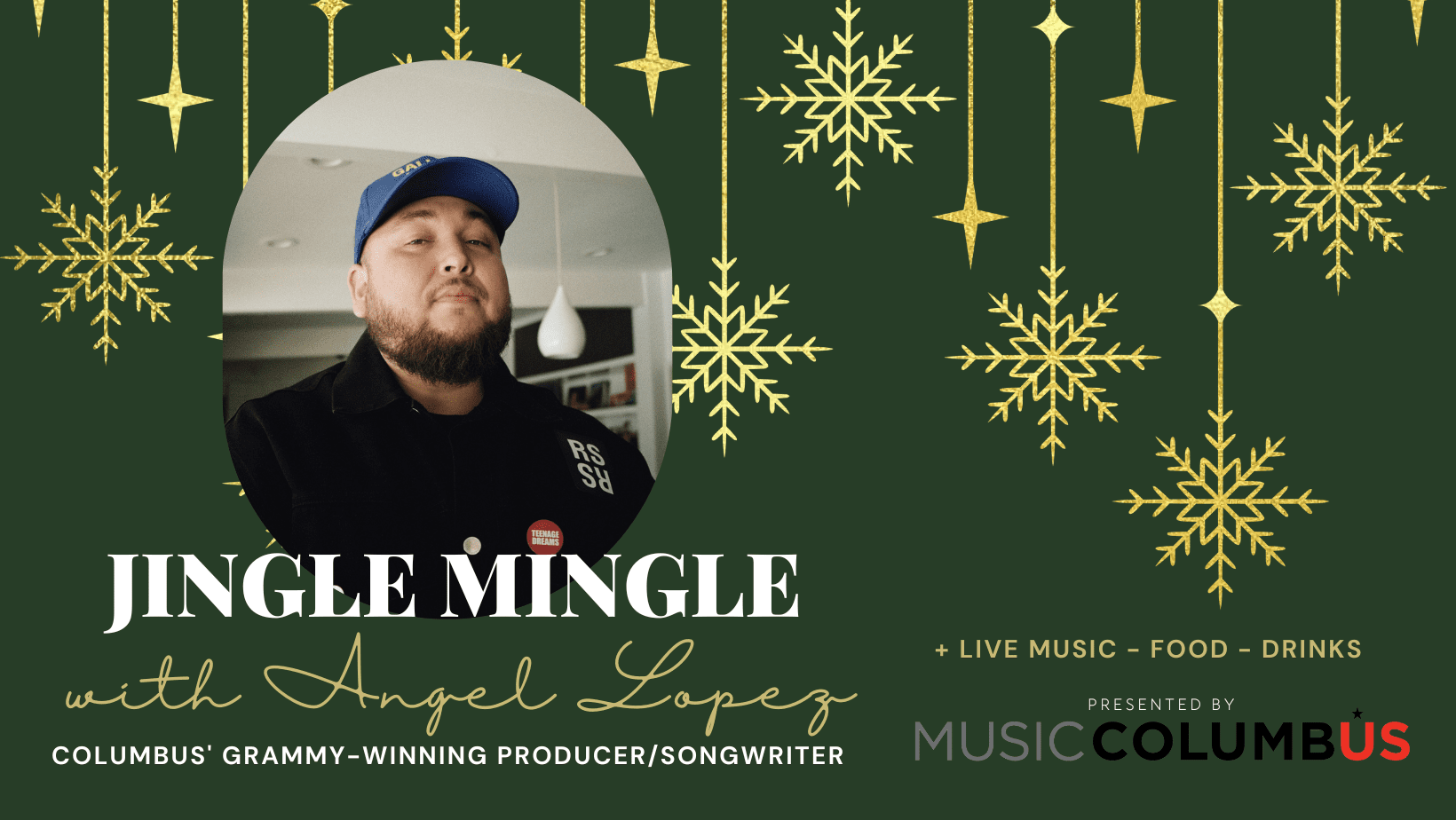 Come celebrate with the entire Columbus music community at our 1st Annual Jingle Mingle on December 19th at Natalie's Grandview!
This is a can't miss event! Delicious food, live performances, and a chance to meet Columbus' own multi-platinum producer and Grammy-winning songwriter Angel Lopez.
Angel, who got his start in Columbus, has produced, co-produced, and written hit records for Jack Harlow, Coldplay, Justin Bieber, Chance The Rapper, Justin Timberlake, Muse, Missy Elliott, Sam Smith, Mariah Carey, Maluma, and others as well as being the executive producer of Jack Harlow's sophomore LP "Come Home The Kids Miss You" which includes the #1 Billboard Hot 100 Debut – #1 Pop, Rhythm and Urban – 2 million selling platinum single "First Class."
Columbus based producer, mixer and career mentor to Lopez, Mark Abrams, of Vaughan Music Studios, will guest host the evening.
Come mingle and enjoy a live performance from Ebri Yahloe, Columbus musician and The Unheard showcase artist!
*Please Note: This is a ticketed event, and you must be registered on eventbrite to attend.*
Doors: 6:30pm
Event: 7pm
Date: Monday, December 19, 2022