Crystal Bowersox – SOLD OUT!
Presented by Celebrity Etc presents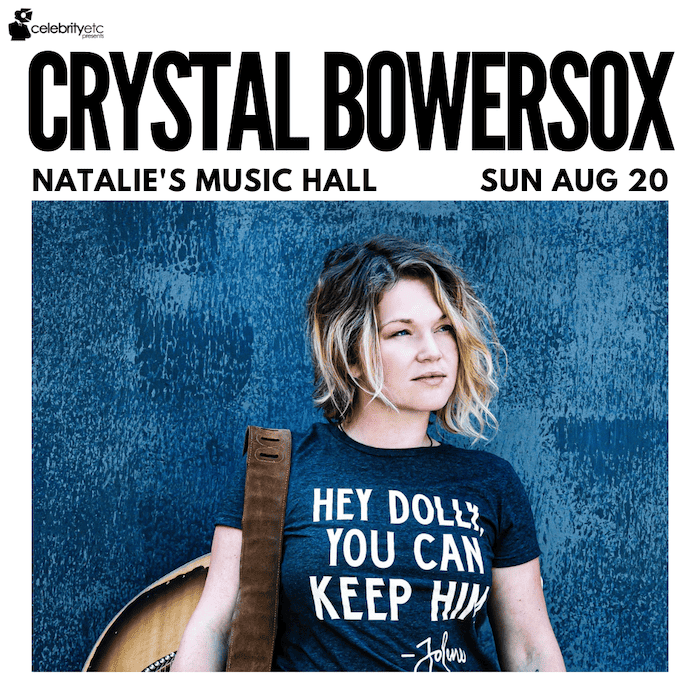 Crystal Bowersox, a northwest Ohio native currently calling Nashville home, has built her life around music. Crystal's love for music developed at an early age from a need to find peace in a chaotic world. Through art and creation, Crystal was able to direct her energy and emotion, finding a way to mend a mind in turmoil. For her, music was always the most effective form of catharsis, and she would play for anyone, anywhere. In her own words, "my guitar was an appendage. I couldn't live without it."
Dead set on a career in music, Crystal moved to Chicago as a teenager, where she spent her days performing underground on subway platforms in between working odd jobs. While in the big city, she broadened her musical horizons and shared her talents with a variety of venues, ultimately auditioning for the ninth season of American Idol. Crystal's time on the show proved to be well spent, as she immediately left the the soundstage for the recording studio. Since her introduction to the world through television, Crystal has released two LP's, two EPs, and several singles. Additionally, she has used her talents to benefit several causes close to her heart, and has become an advocate and inspiration for people living with Type 1 Diabetes.
To create her newest project, Crystal called on her "chosen family" of musicians. The combination of keeping those she cherishes close to her and taking an honest look at life has resulted in the truest music she has released to date. Crystal has drawn on her various influences —  across folk-pop, classic rock, soul, blues and country — to make the kind of music that resonates with her spirit. It is both tender and tough, rough yet polished, and it encompasses many genres without falling neatly into one category. As one of her songwriting partners describes it, Crystal has "a voice like dirt and diamonds." Her music is intended to bring a positive message of love and light to the world – things that folks will be able to take with them on their own journey, so that they, too, can feel truly alive.
Food & Bar: Our full food and drink menu will be available before and during the show.