Dave Buker and the Historians – Heirlooms Album Release
with special guest Wiloh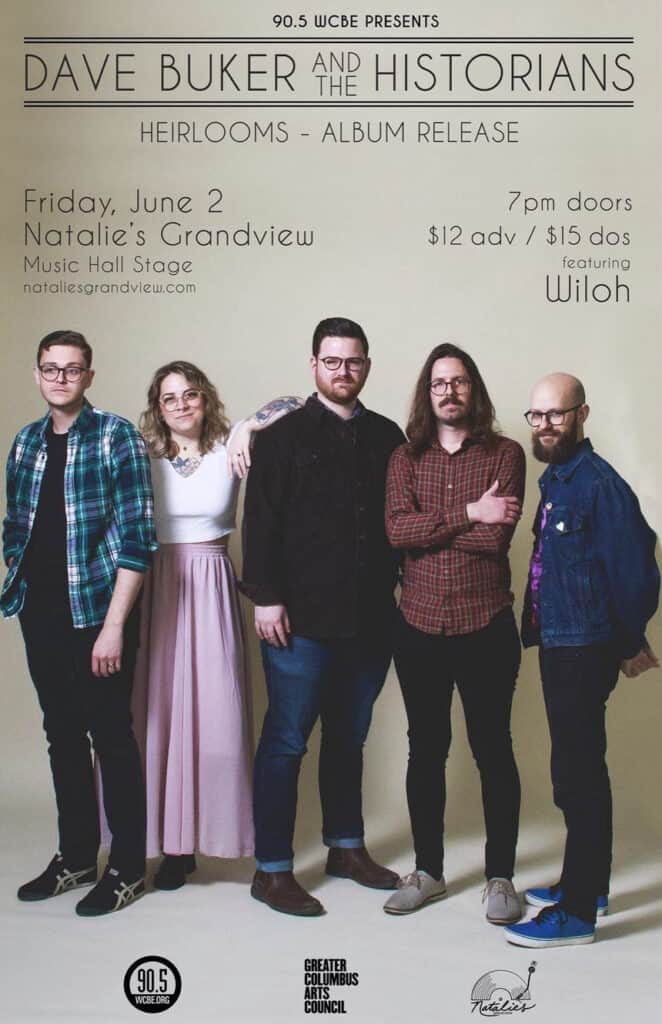 Dave Buker and the Historians
Based in Columbus, OH, Dave Buker and the Historians have been spreading their brand of Americana since 2010. In 2019, the band released a third full-length album, It Moves in the Dark, and followed it with 2020's Costumes EP, a collection of cover songs recorded during the COVID-19 pandemic.
After performing at 2017's Bunbury Music Festival, which also featured Death Cab For Cutie and The Shins, they won CD92.9FM's Local Artist Contest and opened for Spoon, Alvvays, and The Aces – and have subsequently had several headlining performances presented by both CD92.9 and WCBE 90.5FM.
Dave Buker and the Historians have twice been showcased by WOSU-TV's Broad & High (and subsequently by PBS affiliates across the United States), were featured by American Songwriter magazine, and were highlighted by Chicago's Off-Kilter magazine. They have been interviewed by The Columbus Dispatch, Columbus Alive, and 91.7FM WNJR (Pittsburgh, PA).
In October 2022, Dave Buker and the Historians released "Stubborn Blood", the first single from Heirlooms, a new album to be released in June 2023. The album was produced through support from the Greater Columbus Arts Council.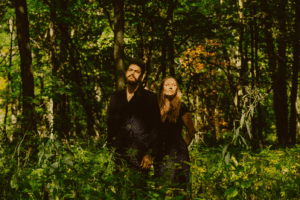 Wiloh
Intertwining vocals and unique guitar melodies combine to create the spellbinding sound of folk/americana duo, Wiloh (Will-oh). At times haunting and at times playful, the pair weave together stories we all share of love, grief, resilience and human connection.
Taking advantage of the vocal blend that was perfected by years of performing together in various bands, Jordan Millisor and Emily Syring started writing and creating together in 2020. A couple years later they holed themselves up in a cabin in Hocking Hills with producer Jeff Martin to create what would be their first EP "Falling" released in November of 2022.
"The ability to see ourselves in other people and to imagine ourselves in their situation is a beautiful part of the human experience, and it is something we wanted to capture with this project. Some of our songs come from our lives, some from others, but at the root of them are emotions that we all share. We wanted to be honest, and with that honesty, show people that they are not alone."
Food & Bar: Our full food and drink menu will be available before and during the show. If you have Standing General Admission tickets, a limited menu of pizza and fries will be available to order from the bar. If you would like to eat before the show we encourage you to make a dinner reservation by clicking the Resy button below.
Book your Natalie's Grandview reservation on Resy