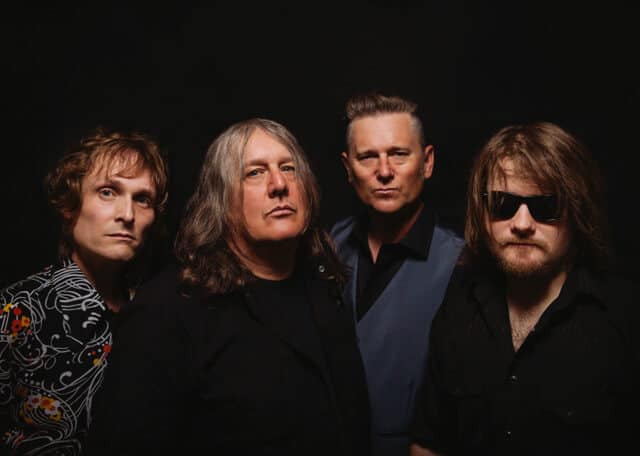 In 1985 Drivin' N' Cryin' played their first show at Atlanta's famed 688 Club. The band quickly gained attention for blistering live shows and amassed a rabid fanbase in the fertile soil of the late-80s Southeast music scene. Now 30+ years later, founding members Kevn Kinney and Tim Nielsen find themselves enjoying longevity, having survived the pressures of fame, a shifting musical landscape, multiple lineup changes, traveling miles of back roads and highways to arrive here.
DNC has had an amazing rotation of lead guitarists joining them such as Warner E. Hodges (Jason & The Scorchers), Aaron Lee Tasjan, Sadler Vaden (Jason Isbell & the 400 Unit), Mark Bryan (Hootie & The Blowfish) and Peter Stroud (Sheryl Crow) while continuing to tour the World. The current lineup includes guitarist Laur Joamets (Sturgill Simpson) and longtime drummer Dave V Johnson. 
The recent re-release of Mystery Road on Island Records, Darius Rucker's cover of their beloved anthem "Straight To Hell" feat. Jason Aldean, Luke Bryan and Charles Kelley (Lady Antebellum), a Summer 2018 re-release of remastered 1997 eponymous album as Too Late To Turn Back Now and the most recent 2019 full-length Aaron Lee Tasjan produced album Live The Love Beautiful has kept the band in constant motion. In 2020, Live The Love Beautiful: Live was released.
Comfortable in their past and confident in their future, Drivin' N Cryin' are armed with an arsenal of songs, a full tank of gas and no intention of stopping any time soon.
Date: Tuesday, August 9, 2022