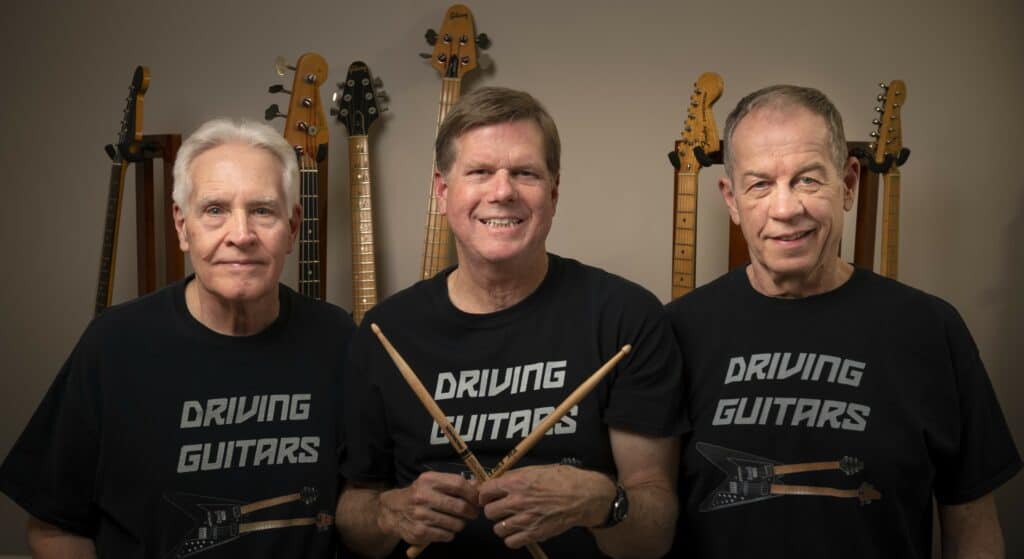 Driving Guitars is a musical group composed of Tom Beougher (guitar/bass/vocals), Dave Hessler (guitar/bass/vocals) and Tommy Smith (drums/vocals). With over 180 years of combined musical experience, "Driving Guitars" virtuosity is evident In their spirited, upbeat performances. Musical genres ranging from traditional surf, big-band and pop are performed in a rock n' roll style revealing Driving Guitars roots. 
Driving Guitars offers a unique performance characteristic in that Tom and Dave alternate on guitar/bass during their performance providing different and interesting sound textures and melodic interpretation. Historically, "Driving Guitars" members have performed and recorded with many artists and have been members of numerous well-known groups formed in central Ohio, most recently The Danger Brothers. Driving Guitars will entertain you with familiar, entertaining and fun performances.
RESERVATIONS: Reservations are strongly encouraged for our free Happy Hour Shows!


Date: Wednesday, March 29