Gabe Stillman with Special Guest Sean Carney – SOLD OUT!
Presented by Zeppelin Productions and Sean Carney's Blues for a Cure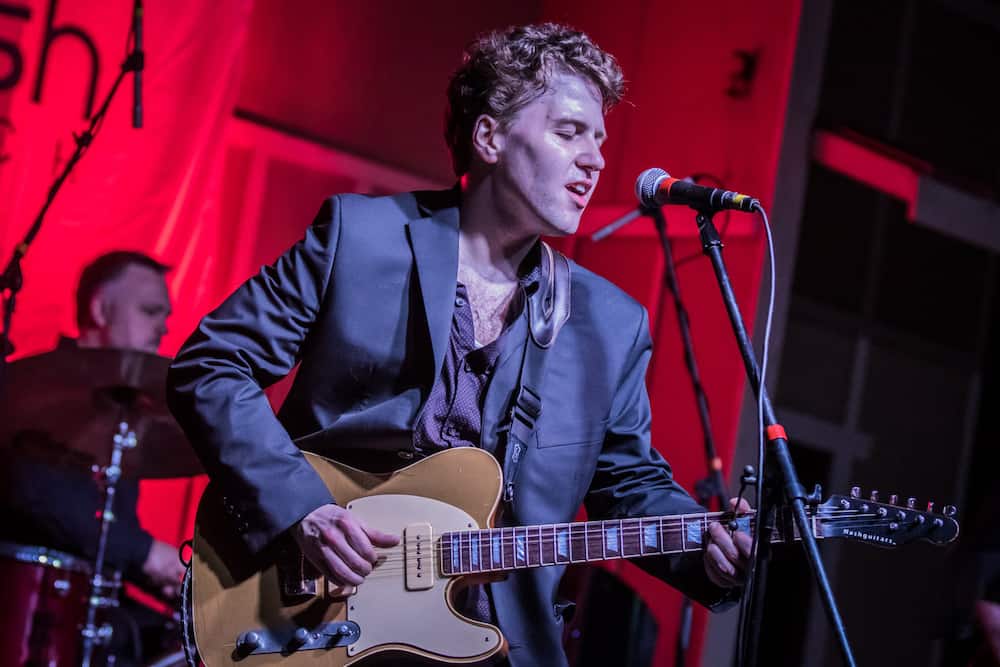 Gabe Stillman and his band hit the stage in high gear and only go higher as they embrace all corners of American Roots Music with their impromptu selection of original gems and carefully chosen covers. 
Since landing in the final eight of the 35th Annual International Blues Challenge in Memphis TN, and being further honored as the recipient of the esteemed Gibson Guitar Award, Gabe and his band have been focused on expanding their footprint on a national and international level.  
Gabe's first self-produced release "The Grind" received wide acclaim. Gabe's 2nd release, "Flying' High" is backed by the legendary blues band, The Nighthawks. Gabe's most current project, "Just Say the Word", is his first full-length release with 15 tracks and 13 originals, released on the Boston-based, Vizztone Record Label.  This robust project was guided by famed musician and producer Anson Funderburgh. 
Special guest appearance by veteran Columbus bluesman Sean Carney – critically acclaimed international touring artist and host of WCBE's Inside Blues. Through concerts, albums and auctions, Sean Carney's Blues for a Cure raises funds to support cancer research, screening and education.
"Gabe is somebody who has it all.  His songs move me, he has a way with words.  He is an amazing singer, a great songwriter, and a wonderful musician." –Anson Funderburgh, Producer
"One of the most promising young blues talents on the scene today. He's a fine songwriter, excellent guitarist and strong singer, plus he puts on an exciting, energized show. His talent has grown by leaps and bounds over the last couple years. Don't miss him!" -Bruce Iglauer, Founder and President, Alligator Records.
Food & Bar: Our full food and drink menu will be available before and during the show.
Date: Thursday, February 9