Helen and Tony – A Little Brit Different -CANCELLED
To Be Rescheduled Due to Weather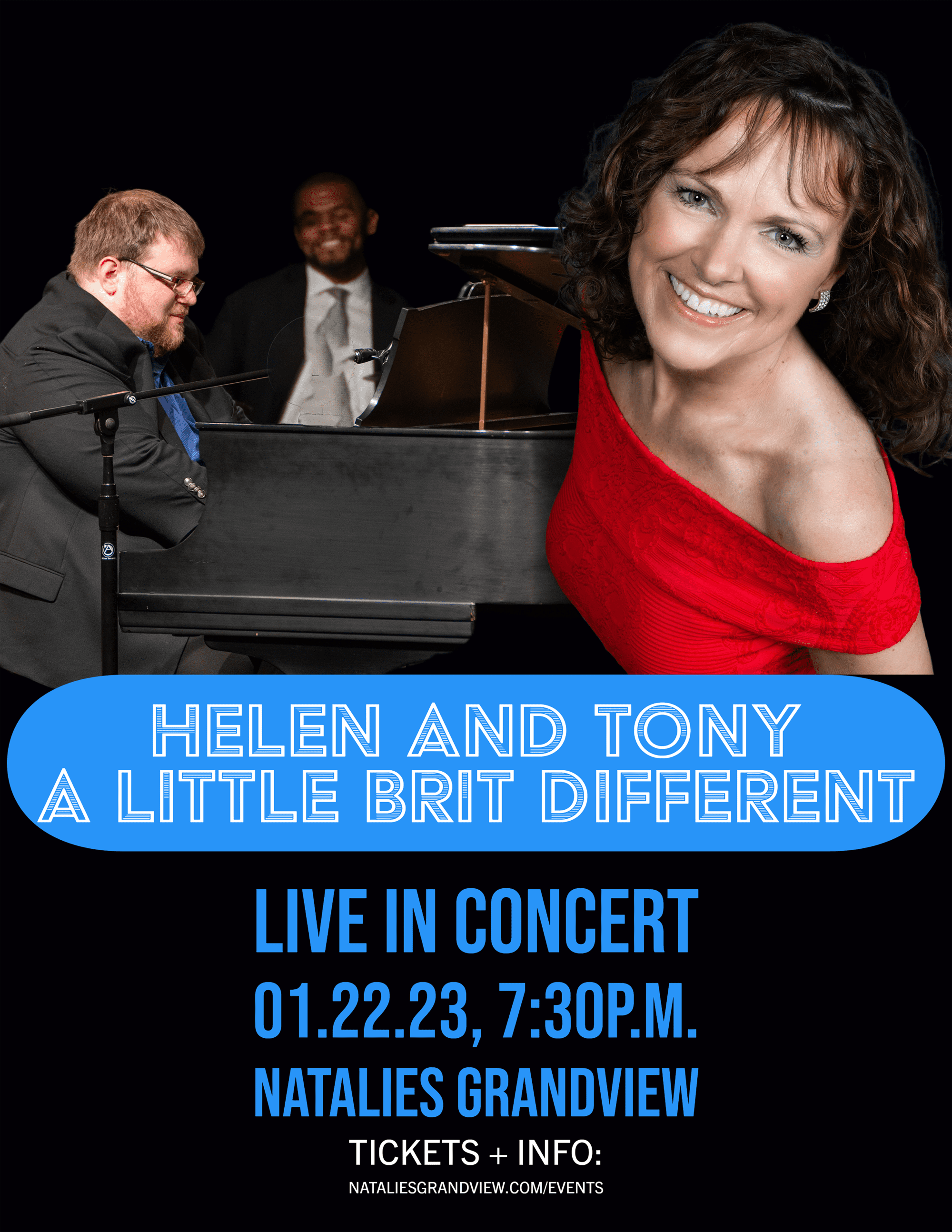 Helen Welch is an internationally acclaimed vocalist, entertainer, producer and musician who has wowed audiences from London's West End to the Virginia Theatre on Broadway. She has sung with world class organizations such as the BBC Big Band, the Cleveland Orchestra the Florida Symphony and the Columbus Jazz Orchestra to name a few.
Take the swing of Ella, the warm alto tones of Karen Carpenter add some soul and cheeky British humor and POW! Helen and Tony present a show that fuses together musical theatre, popular music, jazz and blues. The show is packed full with music and stories from Helen's varied career.
Tony is an internationally accomplished pianist and composer from Central Ohio with a very active performance calendar averaging 6 performances a week ranging from weddings, to corporate events, parties, restaurants, and much more! He has played for the Columbus Jazz Orchestra, Jazz Arts Group, Pittsburgh Symphony Orchestra, plays for and runs the jazz concert series at the Columbus Museum of Art and the McConnell Arts Center.
Joining Helen and Tony are:
Bryan Thomas – Bass
Reggie Jackson – Drums
Food & Bar: Our full food and drink menu will be available before and during the show.