Eimear Arkins and Eileen Gannon
Sponsored by the Dublin Irish Celebration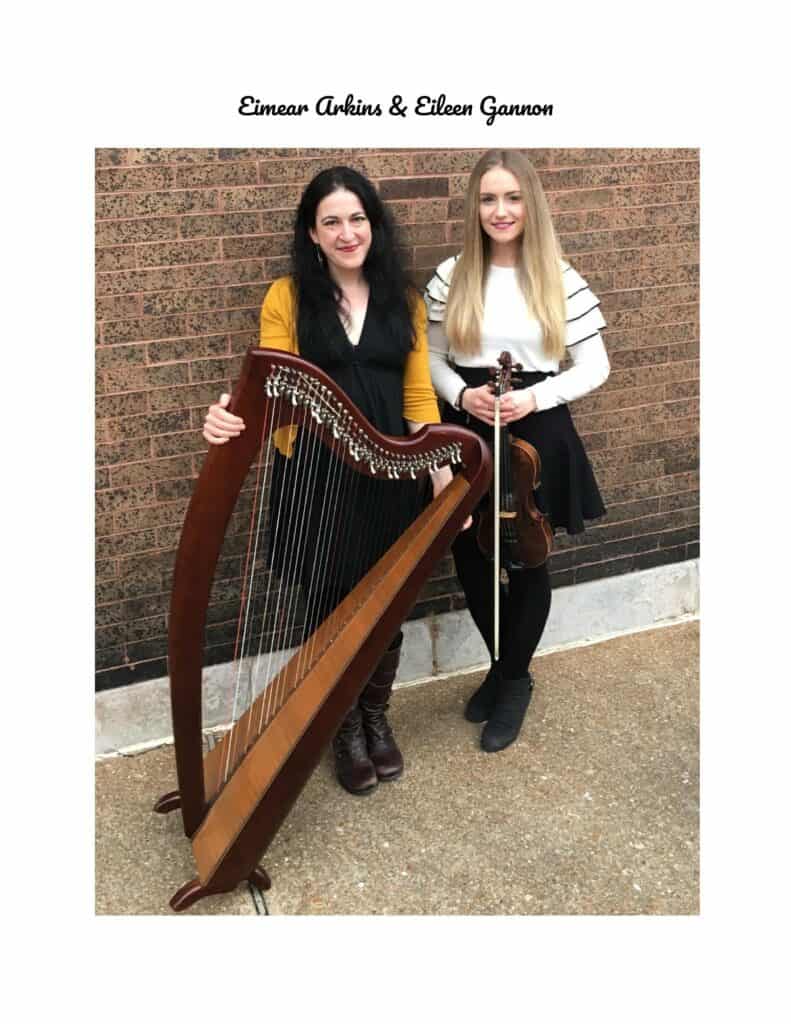 Natalie's Grandview presents a special Happy Hour rendition of the Trad Nua Folk Club Night sponsored by the Dublin Irish Celebration. Eimear Arkins and Eileen Gannon have been lighting up the Irish music scene in St. Louis for the past several years. Their musical duet of fiddle and harp has toured across the US, Ireland and beyond. Together they will perform a beautiful blend of haunting harp melodies, sean-nós songs, and plenty toe-tapping dance tunes!
The Trad Nua Celtic Series at Natalie's is hosted by acclaimed Irish musicians Randy Clepper and Mick Broderick. The series presents a variety of traditional Irish and Celtic acts often juxtaposing old styles with new influences, local and international artists, and featuring traditional instruments.
RESERVATIONS: Reservations are strongly encouraged for our free Happy Hour Shows!