Hello Luna with Trauma Illinois and Rat Motel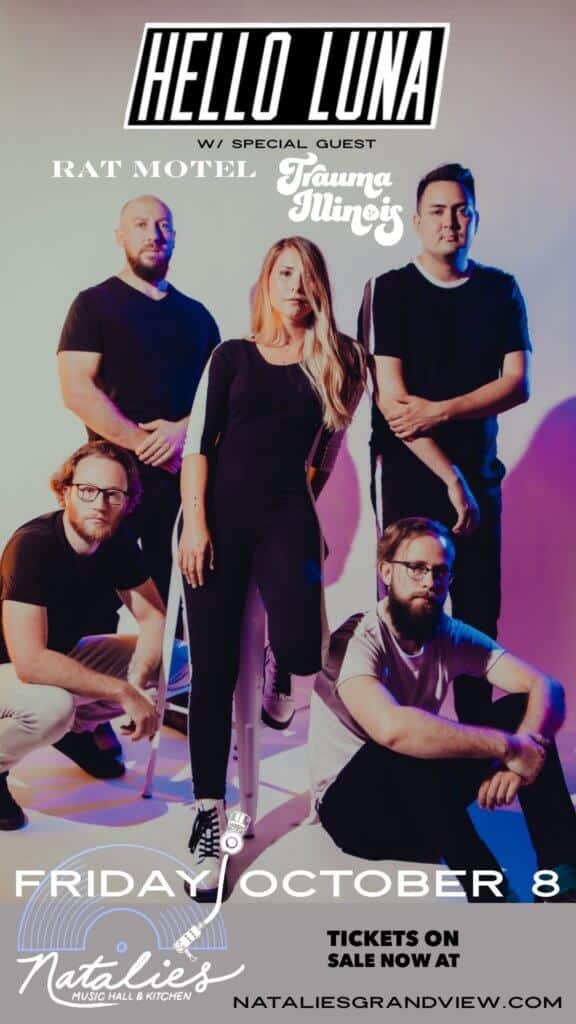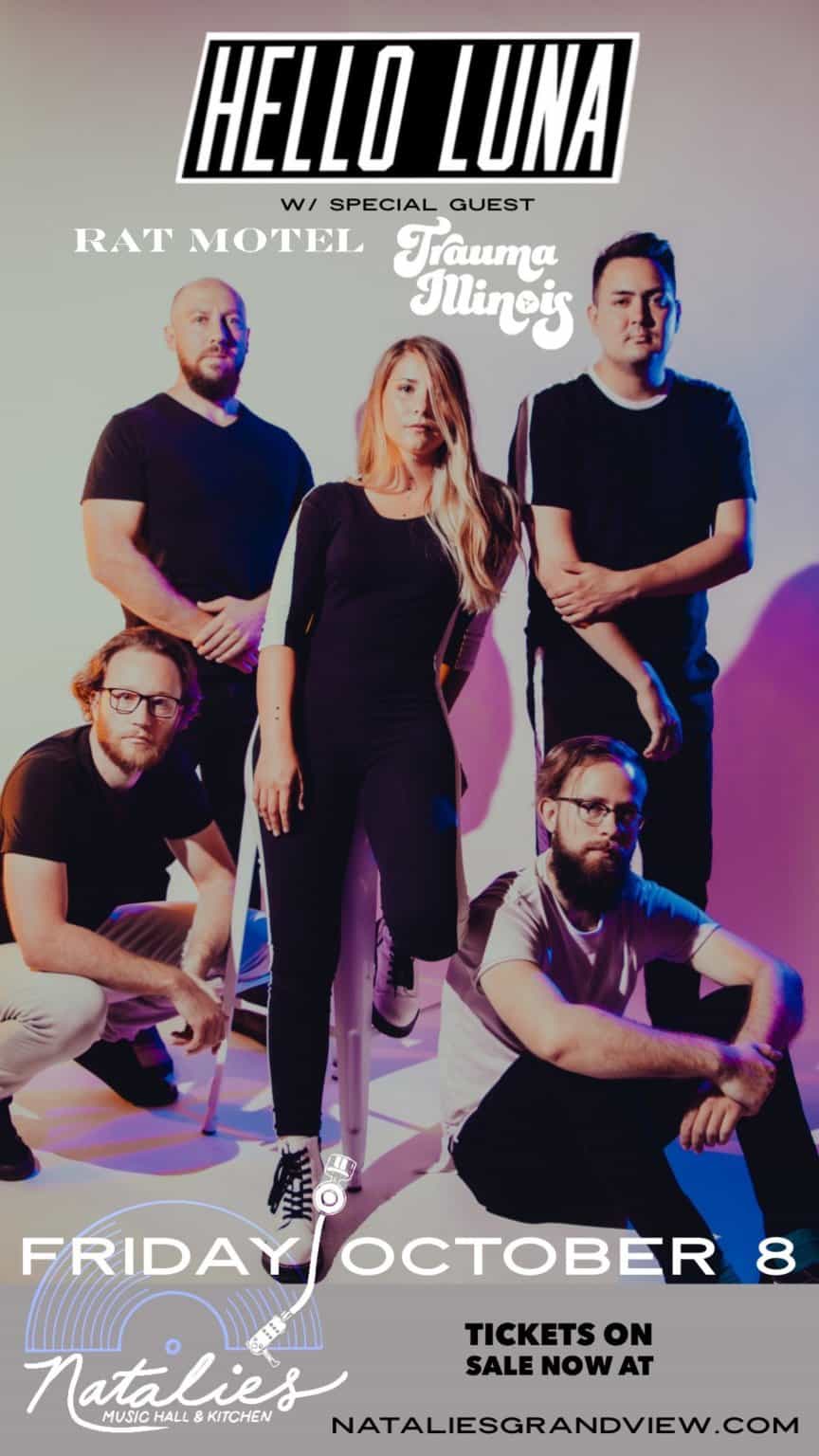 Due to rising Covid-19 numbers, all guests will be required to present proof of full vaccination (card or photo), along with photo ID, OR a valid negative Covid-19 test result 48 hours prior to entry.
Hello Luna explores the area between aggressive rock and melodic pop. Their energetic performance has been showcased on stages shared with Maps & Atlases, Sunflower Bean, Holy White Hounds and landed them a spot at numerous festivals including Bunbury Music Festival. Frontwoman Kenzie Coyne's roots lie deeply in acoustic singer-songwriter style, where she got her start over a decade ago. Co-founder Michael Neumaier elevates the instrumentation with a more rock based background. The contrast between their hard and soft approach to rock and roll elevates their sound and delivers a unique approach to modern rock. Their latest EP 'Dear Demons' has received regular airplay. The band is currently working on an album and has more music to be released throughout 2021.
In 2019, Trauma Illinois represented the local music scene by securing their first Bunbury Music Festival slot in their hometown of Cincinnati. That same year, they toured across 10 states, promoting their unique variant of rock & roll, community, and headbanging. In January of 2020, Trauma Illinois secured their second consecutive Bunbury Music Festival slot. 2021 began with a sellout show at the Ludlow Theatre in their current residence of Ludlow, KY. The Band: Jack Johnson-bass; BB Jordan-guitar; Garrett Crider-drums. Trauma Illinois combined heads with Cleveland producer Ben Schigel resulting in a sound best described as a modern marriage between the Beach Boys & Led Zeppelin. Steamrolling drums, gut-punching bass, tour de force guitar, and elegant vocal harmonies characterize the unique sound of the band. As proponents of community, the band encourages musicians and fans alike to support live music. The name "Trauma Illinois" was initially recommended by the iconic rock band Fall Out Boy, who were visiting Cincinnati Children's Hospital. At the time, lead singer Jack Johnson was being treated in the ICU after the band suffered a near-fatal car accident. Lacking any ID, Jack was given the designation: "Trauma Patient: Illinois." Upon learning of the band and Jack's rough condition, Fall Out Boy sent words of encouragement along with the phrase: "Trauma Illinois would be a sick band name."
Rat Motel is a two brother buzz rock band from Columbus, OH that plays dirty, electrifying garage pop.
Date: Friday, October 8, 2021