Jesse Henry with Caleb Powers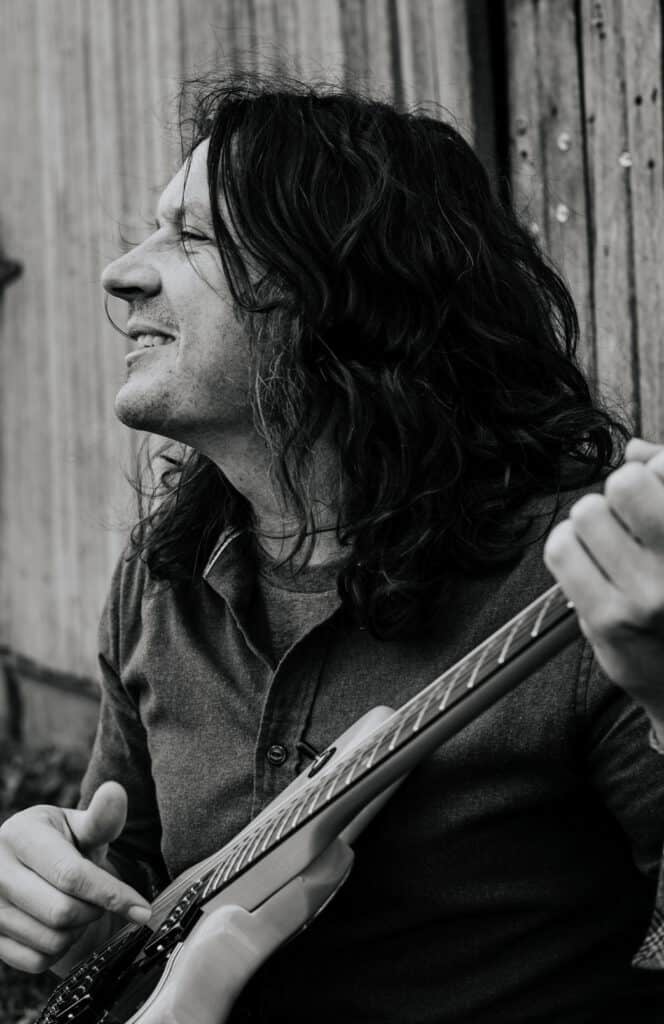 Jesse Henry (The Spikedrivers, Dawna) is a dynamic performer, prolific songwriter and musician in multiple genres..a soulful singer. He earned a B.A. in jazz saxophone performance, writes instructional guitar books, and teaches guitar, piano, songwriting, and music theory. He is also the Dean of the Rafiki Music School in Nairobi, and fronts the popular bands The Spikedrivers and Dawna as well as multiple other projects. Jesse is a frequent collaborator with the band Caamp – opening for them at the Ryman (Nashville) and joining them on stage at Red Rocks.
Caleb Powers (Hackensaw Boys, Fox N Hounds) started performing in earnest at age fourteen with Ohio string band, The North Fork Rounders, an Old-Time outfit with eclectic repertoire, led by his father Les. Since, he has enjoyed many musical friendships in Ohio, West Virginia, Virginia and beyond. A multi-instrumentalist, Powers has been known to chop mandolin, plunk banjo and thump bass for a slew of Columbus, OH based Old-Time and Bluegrass outfits as well as being a fixture in the local square dance scene. 
Jesse and Caleb love performing music together. Together they've recorded 2 albums under the name "the Field Dogs." Jesse and Caleb will be playing original and some covers in the "Americana" genre.
Food & Bar: Our full food and drink menu will be available before and during the show.