Jorma Kaukonen w/ special guest John Hurlbut
Presented by Zeppelin Productions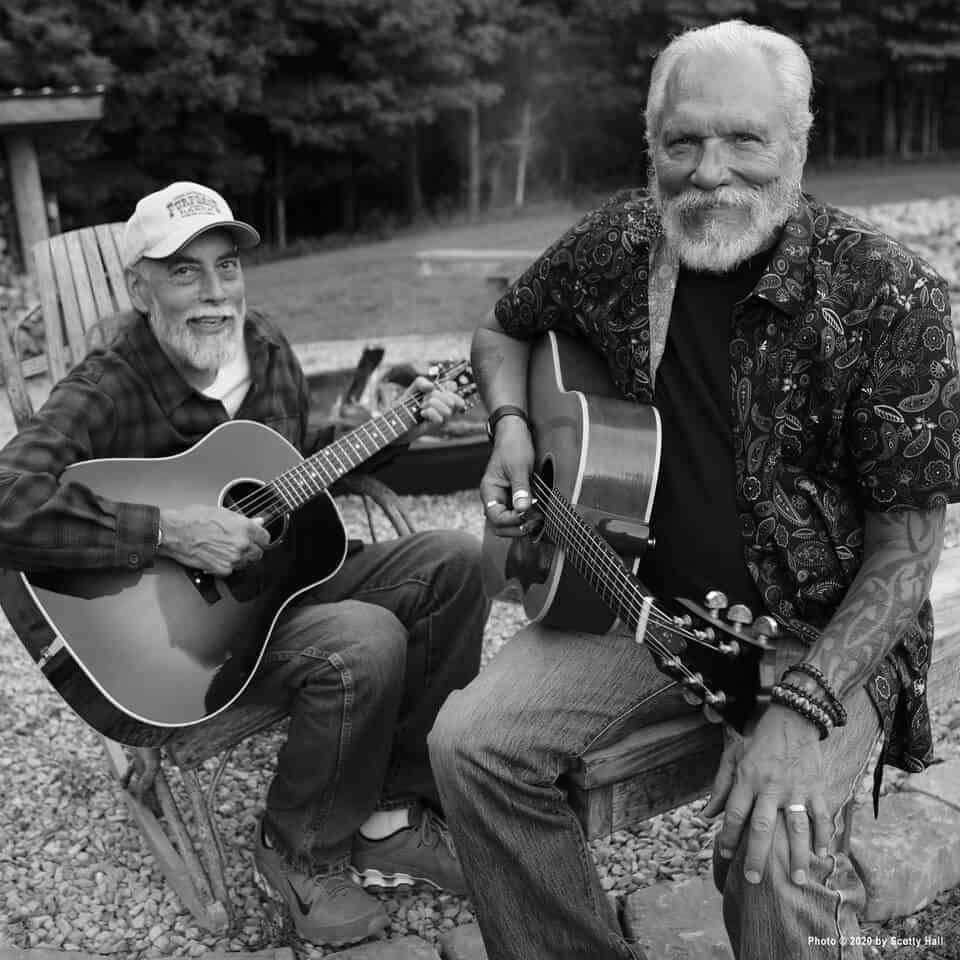 Jorma Kaukonen, along with special guest John Hurlbut, returns to Natalie's to wrap up the year 2022 with a very special evening of music! In a career that has already spanned a half-century, Kaukonen has been one of the most highly respected interpreters of American roots music, blues, and Americana, and at the forefront of popular rock-and-roll. A member of the Rock & Roll Hall of Fame and a Grammy nominee, he is a founding member of two legendary bands, Jefferson Airplane and the still-touring Hot Tuna. Jorma Kaukonen's repertoire goes far beyond his involvement creating psychedelic rock; he is a music legend and one of the finest singer-songwriters in music.
But performance and recording are only part of the story. As the leading practitioner and teacher of fingerstyle guitar, Jorma and his wife Vanessa Lillian operate one of the world's most unique centers for the study of guitar and other instruments. Jorma Kaukonen's Fur Peace Ranch Guitar Camp is located on 125 acres of fields, woods, hills, and streams in the Appalachian foothills of
Southeastern Ohio. Since it opened in 1998, thousands of musicians whose skills range from basic to highly accomplished gather for weekends of master instruction offered by Jorma and other instructors who are leaders in their musical fields.
As Jorma's former road manager and the only manager of his Fur Peach Ranch Guitar Camp, John Hurlbut and Jorma have been friends since 1984, and recently celebrated the release of their album The River Flows. Being close friends and neighbors allowed them to do a lot of picking and Jorma loves to step out of the spotlight to provide lead flourishes while backing up John's signature vocal and rhythm guitar interpretations.
In 2019 St. Martin's Press published Jorma's autobiography, Been So Long: My Life and Music, written to express his life both in and out of the music world. As Kaukonen describes, "My story is my story. Having told bits and pieces of it over my lifetime to a treasured few, it was time to tell all to a bigger audience…From rehearsals and jams in small apartments and tiny back rooms to Monterey, Woodstock, Altamont, the Rock And Roll Hall Of Fame, the world of the Grammys and beyond… this is part of the road I live on. This is my embryonic journey and much, much more!"
Food & Bar: Our full food and drink menu will be available before and during the show.
Date: Wednesday, November 16, 2022