Columbus Youth Jazz Vocal Lab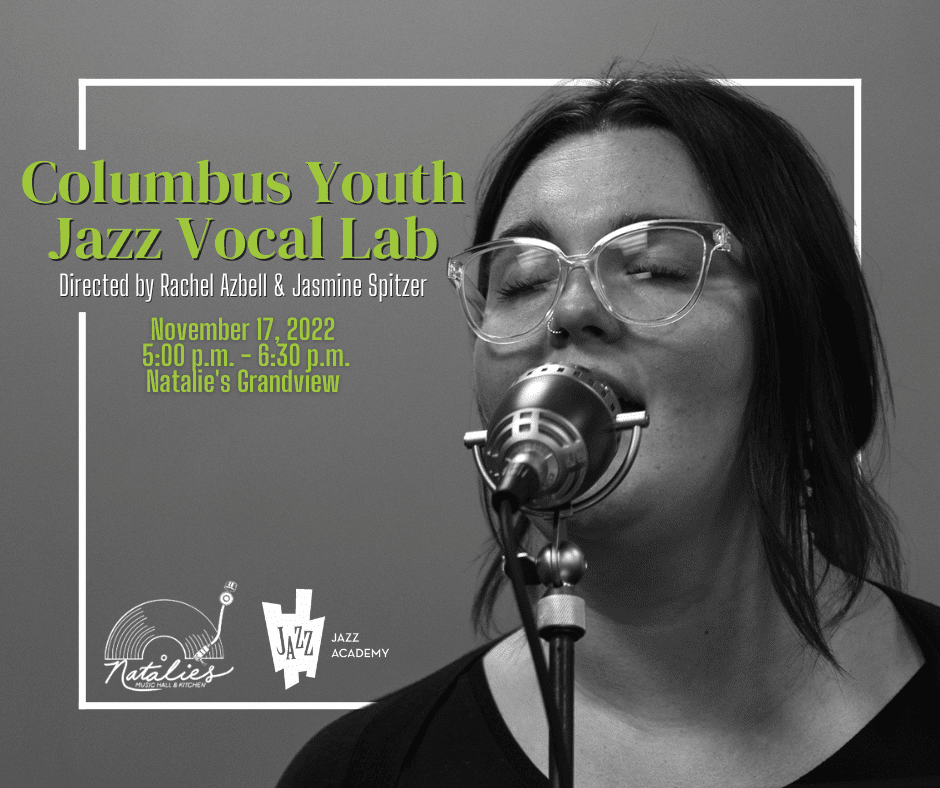 The Columbus Youth Jazz Vocal Lab is a free, educational workshop created by Rachel Azbell in 2018 out of the Jazz Arts Group's Jazz Academy. Since its creation, it has grown to include a yearly summer camp as well as in-school residencies around the Columbus area. The CYJ Vocal Lab consists of middle and high school musicians of many different musical backgrounds. Some are instrumentalists with an interest in vocal jazz, some are musical theatre singers experimenting with a new genre, while others are choir singers looking to broaden their horizons. Many of the vocalists you'll hear will be making their debut in vocal jazz at this performance. 
The CYJ Vocal Lab students have spent the last eight weeks learning the ins and outs of singing jazz every Sunday in the Jazz Academy under the direction of Rachel Azbell and Jasmine Spitzer. Particular focus has been given to singing with good style and interpretation, band-leading, learning to swing and listening to classic jazz singers from Frank Sinatra to Columbus-hero Nancy Wilson. The CYJ Vocal Lab is one of ten youth jazz ensembles existent in the Jazz Academy.
Please join Jazz Arts Group as we celebrate 50 years of jazz in Columbus! Learn more about our amazing 50th Anniversary Season and all of our education programs at JazzArtsGroup.org!

Click the Resy button below to make a dinner reservation!
Book your Natalie's Grandview reservation on Resy
Date: Thursday, November 17, 2022