Kelly Willis, Brennen Leigh & Melissa Carper – SOLD OUT!
Presented by Zeppelin Productions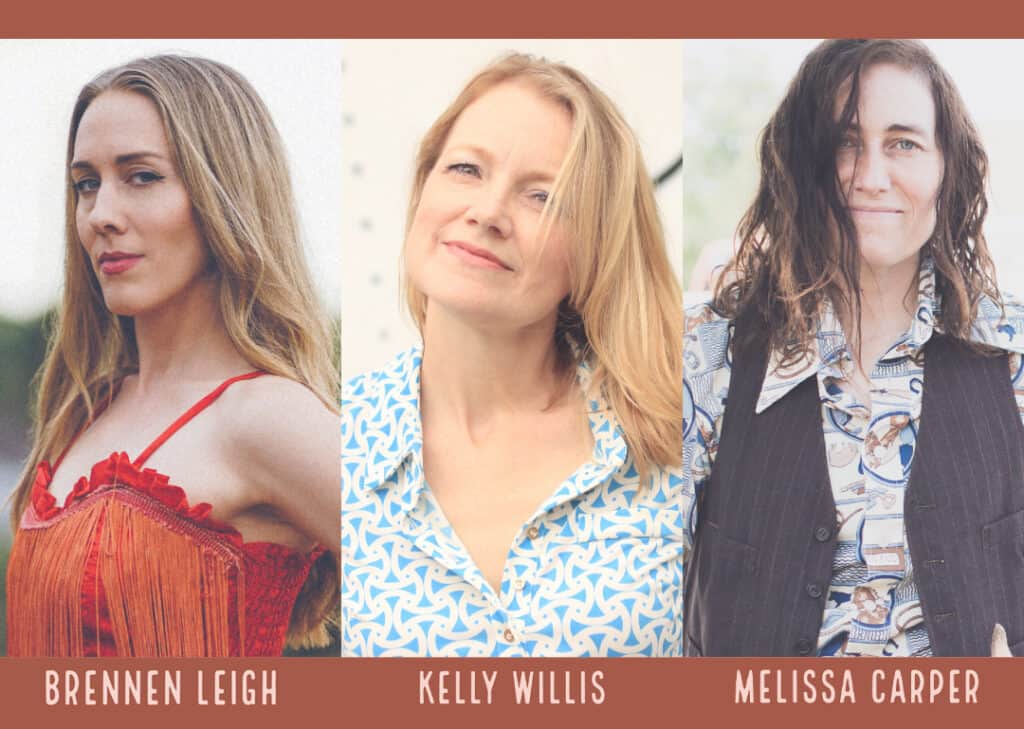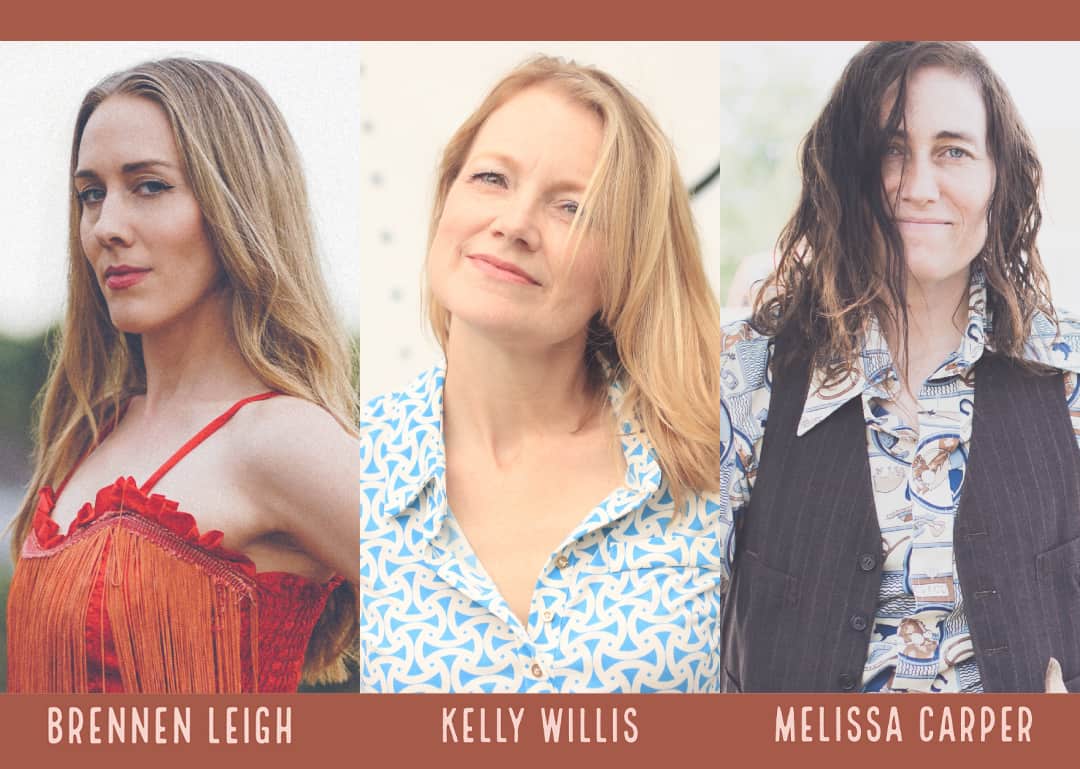 Kelly Willis, Brennen Leigh and Melissa Carper, all celebrated singer songwriters, have joined forces for this special show collaborating on a collection of each of their works. all for one amazing night of music! "Together, the three played off each other perfectly, while each proving exceptional in their own right." –– Austin Chronicle
Brennen Leigh is an American songwriter, guitar player, mandolin player and singer who's to-the-point storytelling style has elevated her to cult icon status in Europe, Scandinavia, across the United States and the United Kingdom. Her songs have been recorded by Lee Ann Womack, Rodney Crowell, Sunny Sweeney, Charley Crockett, and many others. "Brennen will carry the torch for REAL American music for her generation, and she's the best one to do it in my opinion," says Ray Benson (Asleep at the Wheel). 
Kelly Willis is the alluring voice and songwriting talent who pioneered both Americana and the Texas young country scene with her debut album in 1990 and has since proven how she can do it all from contemporary to traditional and beyond with finesse, smarts and irresistible charm. As a new traditionalist singer/songwriter, her tunes effortlessly combine the storytelling and strings aspects of country music and the driving force of rock.  "There's no point in being nostalgic for the generic delineations of the past. We are in the present. That's where Kelly Willis lives, and it's there that she sings, as keenly and movingly as any singer in the country or pop or rock present," says No Depression.
Carper's deep, old-timey music roots were firmly planted as a child, playing upright bass and singing in her family's traveling country band in rural Nebraska. Her love of country classics was cultivated as she laid beneath the console listening to her parents' record collection. When Carper's father gifted her a collection of Jimmie Rodgers' recordings, she began to find her voice and calling as a songwriter.  "Melissa is one of the greatest classic golden era country singers and composers of this generation," says Saving Country Music.
Food & Bar: Our full food and drink menu will be available before and during the show.