Midwest Modern Jazz Quartet (MMJQ)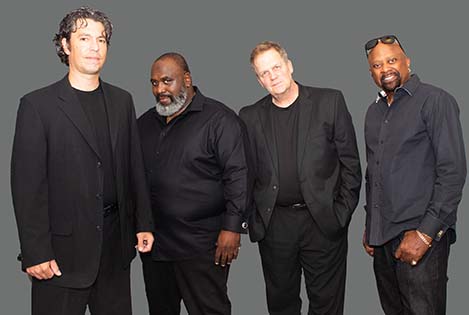 Due to rising Covid-19 numbers, all guests will be required to present proof of full vaccination (card or photo), along with photo ID, OR a valid negative Covid-19 test result 48 hours prior to entry.
MMJQ (Midwest Modern Jazz Quartet) is one of central Ohio's newest contemporary music quartets. Although all four musicians have worked as sidemen on the music scene for many years, this performance will be the debut of a new and exciting sound. The group will present abstract musical concepts that highlight a unique spin on instrumental expressions from a diverse cast of players. Former Dr. John bassist Dwight Bailey, along with his partner in "groove", Neal Cobb (drums), have laid the foundation for many funk, blues and jazz bands throughout the years. Kraig Philips (guitar) and Geoff Cameron (keyboards) are no strangers to the art of merging beautiful melodies and harmonic structure with funky rhythms and groovy loops. Come on out to hear this band for the very first performance ever…you are bound to have a great time!   
Date: Thursday, September 30, 2021