Musicologie All-Star Concert (Adult Students)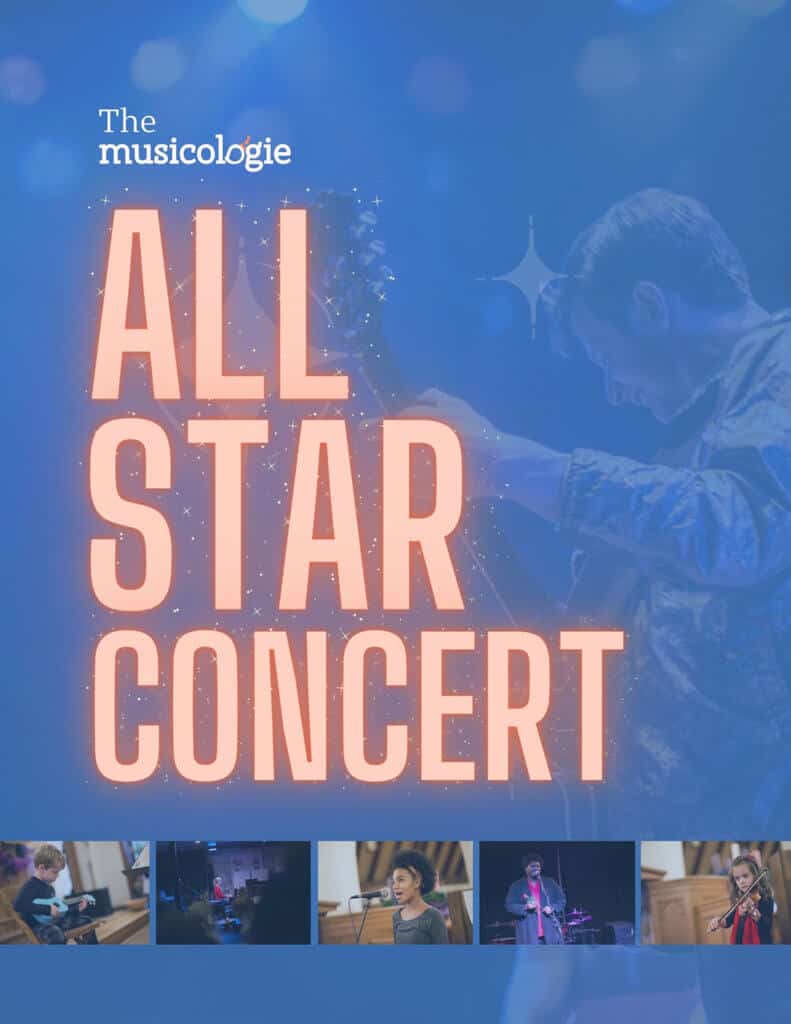 Due to rising Covid-19 numbers, all guests will be required to present proof of full vaccination (card or photo), along with photo ID, OR a valid negative Covid-19 test result 48 hours prior to entry.
Musicologie's first annual All-Star Concert features student performers of all ages from across Columbus. Students are nominated by their teacher and audition for a chance to perform. Enjoy this exciting afternoon celebrating music education! The early 1:30 pm show features some of the younger students, and the later 3:30 pm show features the adult students.
Musicologie is the largest music education company in Ohio with six studios in Columbus, Cleveland, and Cincinnati and a team of 80+ amazing teachers with diverse backgrounds and specialties. They help people become better musicians and are unabashedly passionate about music – teaching, performing, recording, everything! Musicologie teaches almost every instrument and specializes in one-on-one private lessons for kids and adults and does group classes, events, in school presentations, summer camps, workshops, and has been voted one of the best music schools in Ohio by Columbus Parent Mag for five years in a row.
Date: Saturday, September 11, 2021