New Year's Eve Bash with Damn the Witch Siren & Angela Perley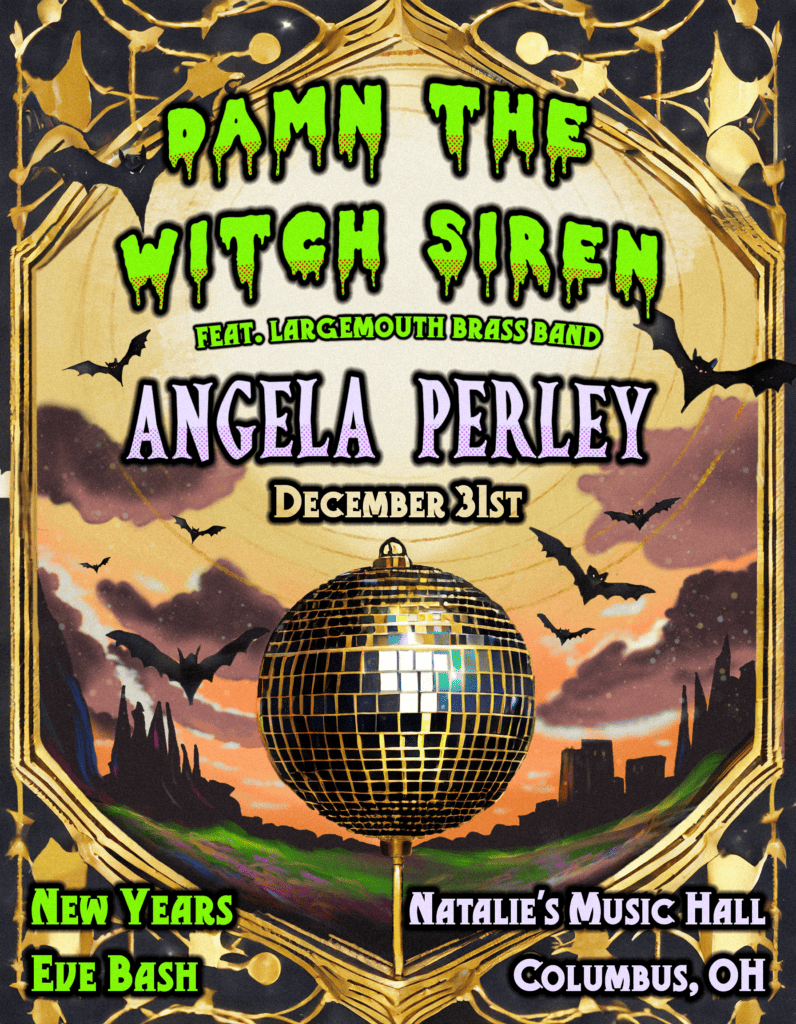 Natalie's presents a New Year's Eve Bash for the ages with electrifying performances by both Damn the Witch Siren and Angela Perley!
Damn the Witch Siren defies genre boundaries with their unique fusion of electronic production, pop sensibility, rock and roll attitude, and a wild stage presence. With their infectious energy and charismatic frontwoman Bobbi Kitten, they're a live act you won't want to miss. Largemouth Brass Band will be joining them on New Years Eve.
Angela Perley makes music for roadtrips across the American heartland. Rooted in cosmic alt-country, roadhouse rock & roll, witchy-woman psychedelia, and amplified Americana, it's a vintage sound for the modern world, glued together by a singer/songwriter who's played everything from dive bars to arenas. With Turn Me Loose, she leans into the rootsy textures that have always underscored her music. Laced with pedal steel, Telecaster twang, and Gibson grit, the album embraces the grey areas between genre and generation, with Perley breathing new life into her 1960s and '70s influences. Recorded in her native Ohio, Turn Me Loose finds Perley building a dreamy world of her own, writing sharply-detailed songs filled with small towns, big cities, and foggy nights pierced by her car's high-beams.
Ticket includes NYE party swag and Champagne Toast at Midnight!
Food & Bar: Our full food and drink menu will be available before and during the show. If you have Standing General Admission tickets, a limited menu of pizza and fries will be available to order from the bar. 
Date: Sunday, December 31