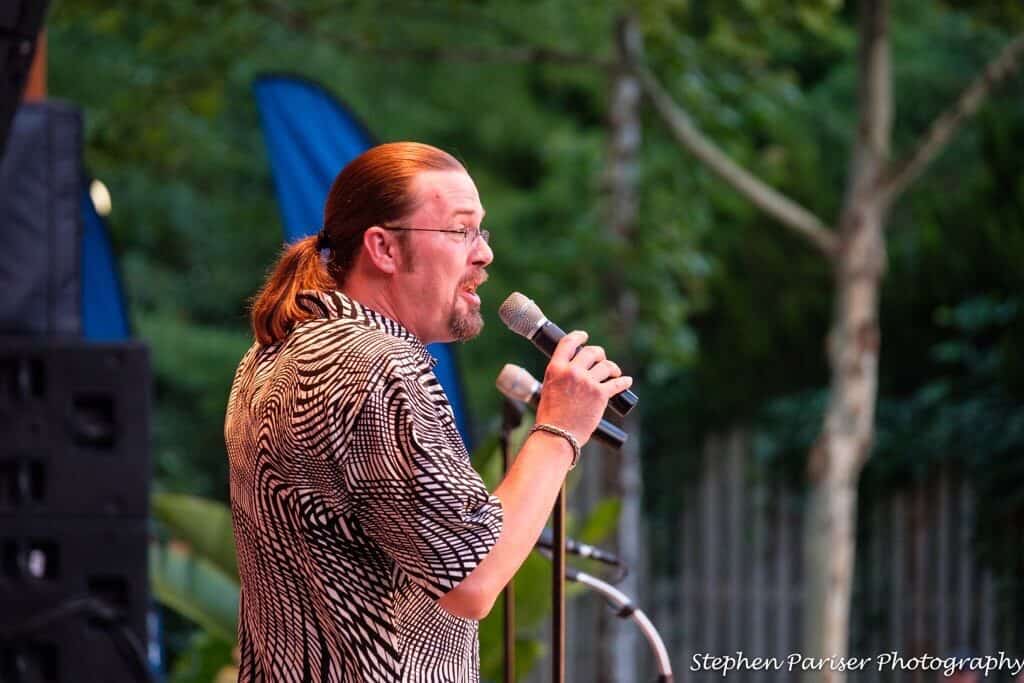 Natalie's is excited to present a brand-new group, The Truth, fronted by premiere area vocalist and multi-instrumentalist Phil Clark. The "son of a preacher man", Phil realized early on that music was, simply put, his calling. A veteran horn section player and vocalist for the venerable HooDoo Soul Band, Phil now joins with drummer Louis Tsamous and bassist Phi Maneri as "The Truth", creating shows across different genres and featuring other top area players. This time, the group brings some of "Phil's faves" across the rock and soul spectrum, to Natalie's Grandview.
Louis Tsamous began playing the drums at age 10 and has become one of the most versatile and active musicians in America. He has toured Europe, Asia and the Caribbean recording and performing with jazz artists Stanley Turrentine, Etta Jones, Jimmy McGriff, Dr. Lonnie Smith, David "Fathead" Newman, Joey DeFrancesco, and Kevin Mahogany, among others. He has been touring and recording with jazz organ sensation Tony Monaco since 1999, and has recently toured the US and Europe with jazz guitar legend Pat Martino.
Phil Maneri is skilled at Electric Bass, Guitar, Piano, and Trumpet. A first call live and session musician, Phil is currently playing equally on Double Bass and Electric Bass in a myriad of projects and gigs. Over the years Phil has played in more bands and played more gigs than he can recall. Chances are if you've seen live music in Central Ohio in the last 30 years you've seen him play.
Free Live Stream:
Phil Clark & the Truth present a live streaming concert from the stage at Natalie's Grandview that can be viewed from our YouTube channel or our Facebook page. Order your free ticket from our ticketing link and you will receive an email confirmation with a link to the stream and a discount code to receive 20% off an online or carryout order at any Natalie's location. While tickets are free, donations to the band can be made by clicking on our ticketing link or through our PayPal link: PayPal.me/NataliesColumbus. Please consider making a donation to help compensate the band and the video live stream production costs.
Date: Saturday, July 25, 2020