Popgun Halloween – Saturday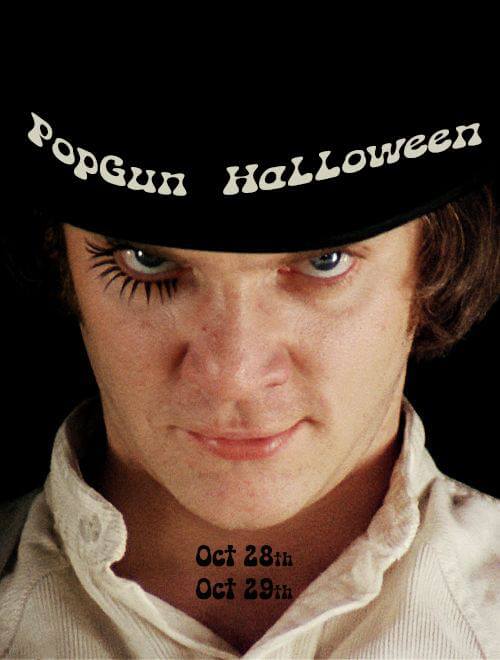 The best Halloween Party in town returns to Natalie's Grandview for Popgun Halloween! This special two-night event starring Popgun will feature sets and decorations created by the talented Lesley Raye.
Popgun is a "super-group" consisting of some of the finest musicians in the Central Ohio area. They present their interpretations of a wide variety of tunes from David Bowie, Paul McCartney, Steely Dan, and much more. Members of the group also perform with other outstanding bands from the area, including the Floorwalkers, HooDoo Soul Band, and FLIPPO.
Band members are Jonathan Elliott (vocals), Joey Hebdo (vocals), Dennis Hodges (guitar), Tony McClung (drums), Jeff Ciampa (bass), Lucas Holmes (keyboards), and Kevin O'Neill (saxophone).
Food & Drink: Our full food and drink menu will be available before and during the show. If you have General Admission tickets and would like to eat before the show, we encourage you to make a dinner reservation by clicking the Resy button below.
Book your Natalie's Grandview reservation on Resy
Date: Saturday, October 29, 2022