Ray Charles Birthday Tribute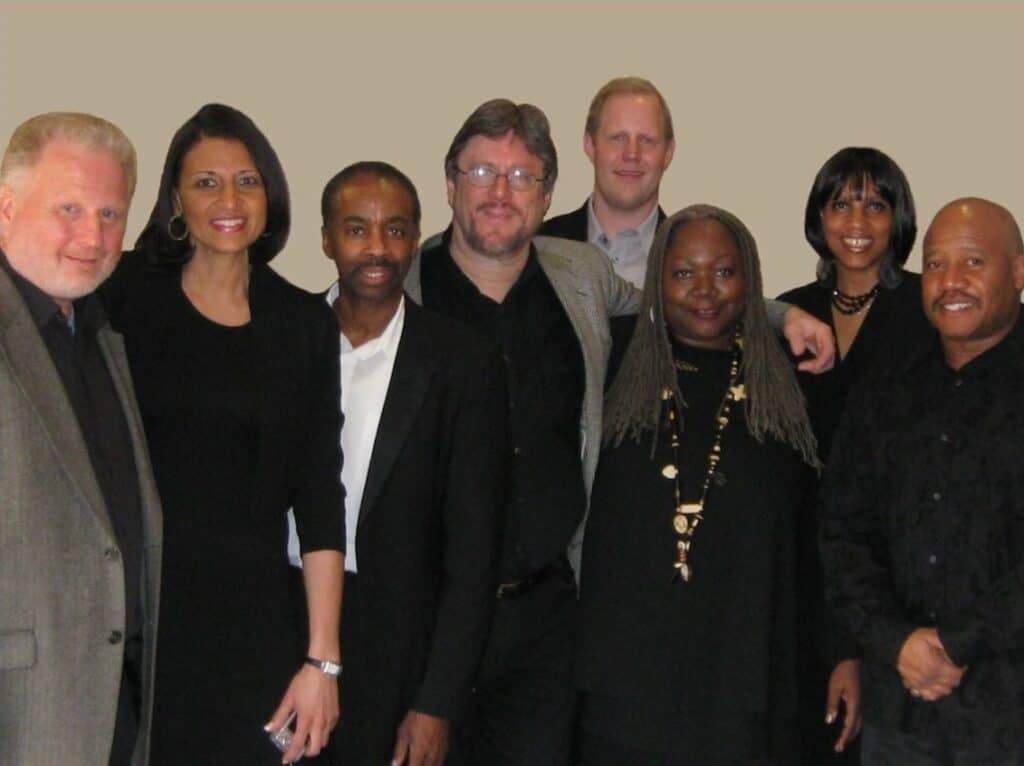 Celebrating the soul, spirit and genius of Ray Charles with a special tribute on his birthday, September 23.  The show is produced and presented by his longtime friend and band member, bassist Roger Hines.
Roger began his association with Ray Charles in 1980 when he received a call to fly to L.A.  This began six years of full time touring the world and recording exclusively as bassist for Mr. Charles.  In 1987 Roger returned home to Columbus, Ohio and continued to get calls from Ray to fill in for short tours and recorded the famous Diet Pepsi commercials and the classic "Spirit of Christmas" and "Do I Ever Cross Your Mind" albums.  This close relationship continued until Brother Ray's passing on Jun 10, 2004
The musicians joining in the celebration are Vernon Hairston- vocals and piano; Jon Eshelman- B3 Organ; Stan Smith-guitar; James "Smooth" Elliott – drums.  Featured as "Raelettes" are vocalists Debra James Tucker, Tia Harris and Vicki Saunders.
Food & Bar: Our full food and drink menu will be available before and during the show.
Date: Saturday, September 23