Rebecca Loebe and Jesse Ruben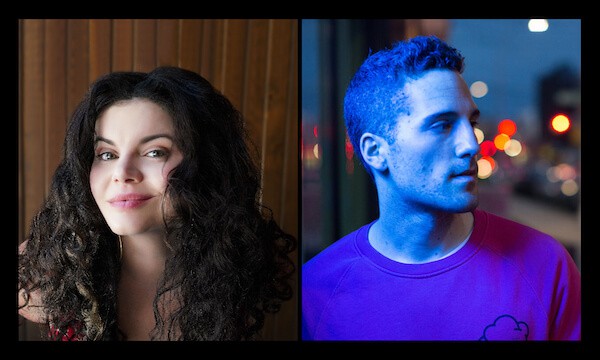 Over the past decade, Austin-based troubadour Rebecca Loebe has been steadily building her audience performing in listening rooms and theaters across the US, Canada, Japan, Europe, and the UK. Her singing voice landed her on national television when she was cast on the first season of NBC's The Voice. In 2019, she released her fifth studio album, a genre-bending record that borrows equally from the worlds of intimate folk, ear wormy pop, and no-holds-barred Americana. Give Up Your Ghosts has received the best press of Loebe's career including praise from Billboard, Rolling Stone, and legendary rock critic Dave Marsh, who said: "Once I put it on I couldn't take it off." 
The message that Brooklyn singer/songwriter Jesse Ruben has been spreading through his music is simple and direct. I can. You can. We can. When Jesse originally wrote his song "We Can", he had just run the NYC Marathon and hoped to inspire people to start running. As it turns out, his message was meant to be much more universal and resulted in The We Can Project, which received national news coverage with a live performance by Jesse on The Today Show. Next year, Jesse will release is EP "A Reply to Violence", inspired by a Leonard Bernstein quote:
This will be our reply to violence, that we make music more intensely, more beautifully, and more devotedly than ever before.
Food & Bar: Our full food and drink menu will be available during the show through the QR code at your table. 
Date: Thursday, September 29, 2022