Rick Estrin & the Nightcats, with special guests Deuce 'n a Quarter
Presented by Crazy Mama's Concerts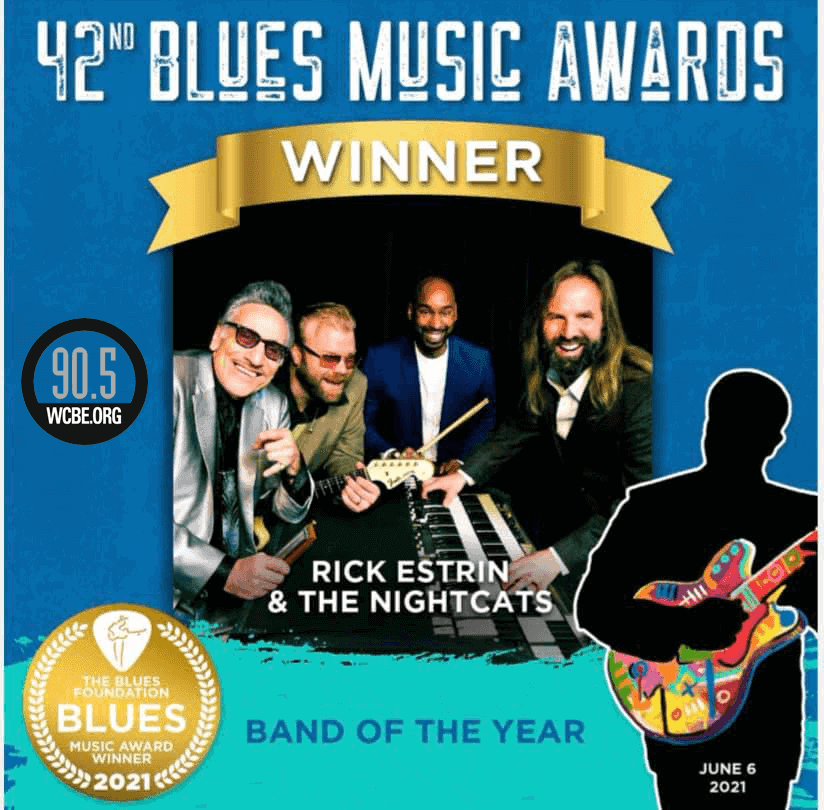 Due to rising Covid-19 numbers, all guests will be required to present proof of full vaccination (card or photo), along with photo ID, OR a valid negative Covid-19 test result 48 hours prior to entry.
Rick Estrin and the Nightcats, winner of the 2021 Blues Music Awards "Blues Band of the Year", along with special guests Deuce 'n a Quarter, take the stage at Natalie's for a special evening of blues. The limitless combined talents of blues harmonica virtuoso and sly, soulful singer Estrin, guitar mastermind Kid Andersen, keyboard wizard Lorenzo Farrelll, and endlessly creative drummer Derrick "D'Mar" Martin take Estrin's inventive, original songs to new and unexpected places. On stage, the band's ability to deliver an unpredictable, no-holds-barred show is unmatched.
For more than 30 years and nine albums, Rick fronted Little Charlie & the Nightcats, flawlessly combining his songs, vocals and harmonica with Little Charlie Baty's one-of-a-kind guitar excursions. With Charlie's retirement from touring in 2008, Rick took over leadership of the band. He knew the only way to replace Baty's mind-melting mashup of blues, jazz and roots rock was to find someone with an equally insane and daredevil guitar approach. As luck would have it, Kid Andersen, who had been working with another harp legend, Charlie Musselwhite, became available. "Kid's a fearless nut on the guitar," says Estrin. "He's really the only guy who could fit in with us." 
Deuce 'n a Quarter is a strong blues band fronted by the heartfelt voice and wailing harmonica of Brian Peters. Their original music paired with covers from legendary influences such as Muddy Waters, BB King and Little Walter will resonate the soul. 
Date: Thursday, August 12, 2021