Strongbow Reunion Concert (Sold Out)
Presented by Crazy Mama's Concerts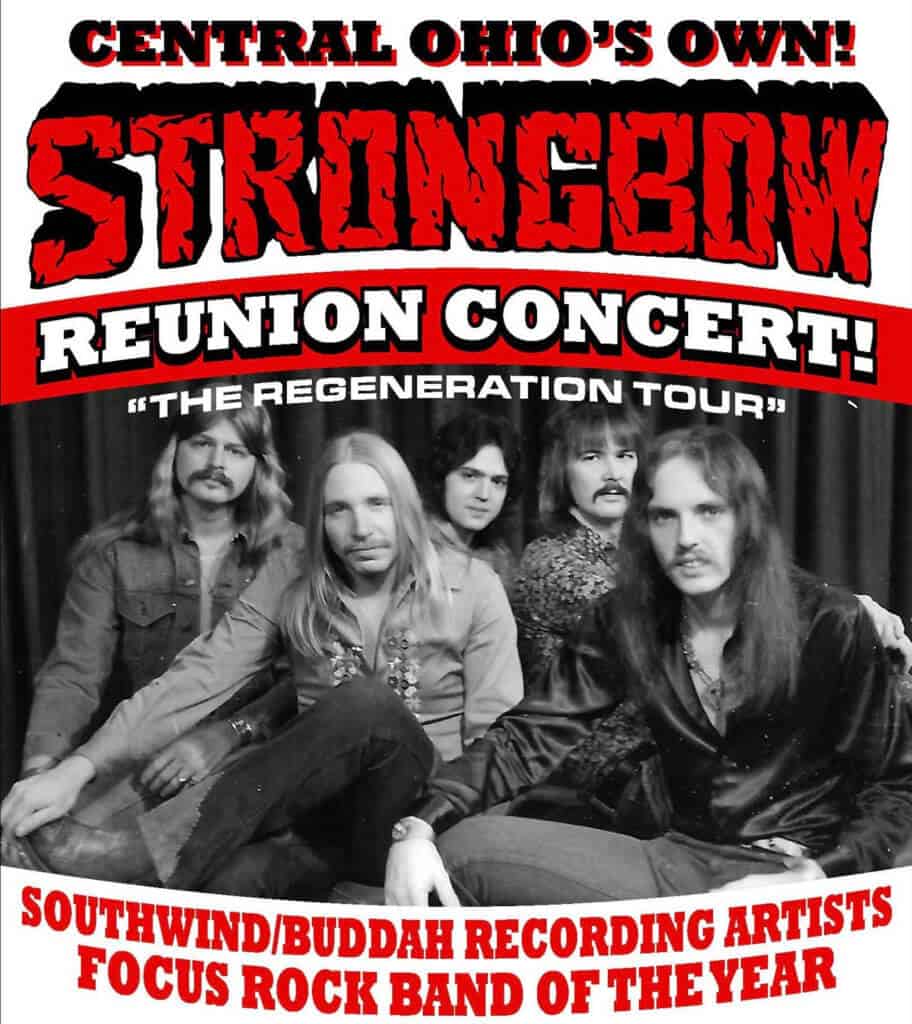 Due to rising Covid-19 numbers, all guests will be required to present proof of full vaccination (card or photo), along with photo ID, OR a valid negative Covid-19 test result 48 hours prior to entry.
Natalie's is proud to host three very special reunion shows with legendary band Strongbow! These "Regeneration Tour" concerts will also feature a number of special guests, including Jerry Loos, George Mobley, Bob Ochsendorf, Chad Rager, and John Schwab!
The original Strongbow (1970-1971) was Bob Hill, Mike Haines, and David Smith. The second version started when David Smith met Bill Bendler in the Rhodes Brothers touring band. Later, "Buzz" Ashton was added on guitar, but was soon replaced by Michael Shortland, and John Stelzer also joined.
In the summer of 1973, Strongbow cut two original songs – "If You're Going to the City" (by John Stelzer) and "Change" (by Bill Bendler and Mike Haines). The band toured nationally, opening for Ted Nugent, Elvin Bishop, Bob Seger, Cactus, Thee Image, and several other national and regional acts. The writing of the band was edgy, but the covers they played ranged from Iron Man to Can't Get Next To You. Strongbow had a LARGE following who would pack every show they did, especially after the release of their LP in 1975 on Buddah's Southwind subsidiary. Strongbow lasted until 1978.
In 2001, the band released a CD of demo recordings entitled Con Carne. They also released Coulda' Shoulda', a CD of previously-unreleased material, and 2 live CDs (Live in '75 and Reunion).
Date: Saturday, August 14, 2021