Shemekia Copeland
with Special Guests Deuce n' a Quarter - Presented by Crazy Mama's Concerts
Presented by Crazy Mama's Concerts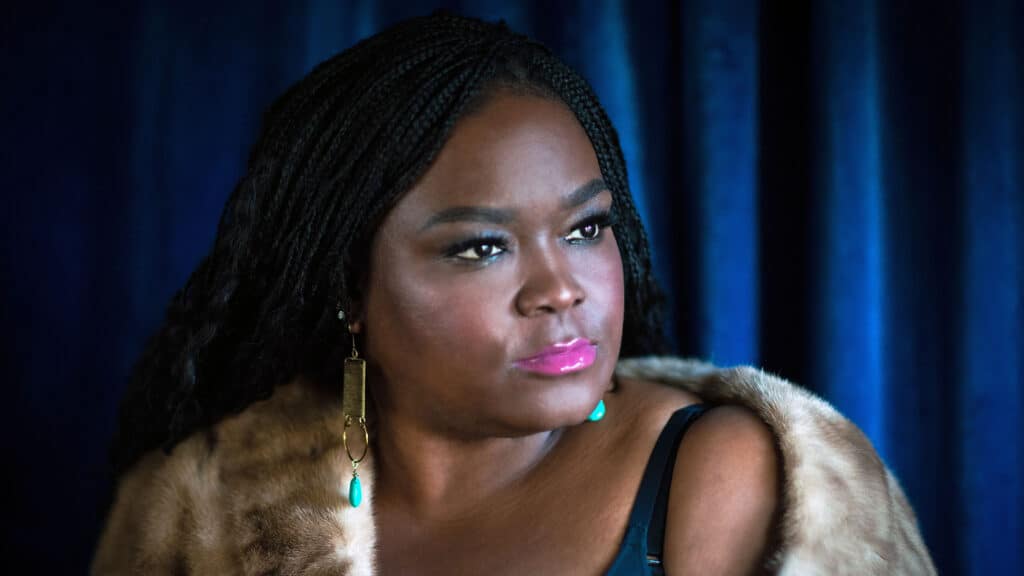 "Shemekia Copeland has established herself as one of the leading blues artists of our time." – NPR Music
Multiple Blues award winner and grammy nominee, soul and Americana singer Shemekia Copeland  aka The Queen Of the Blues,  possesses one of the most instantly recognizable and deeply soulful roots music voices of our time. She is beloved worldwide for the fearlessness, honesty and humor of her revelatory music, as well as for delivering each song she performs with unmatched passion. Copeland—winner of the 2021 Blues Music Award for B.B. King Entertainer Of The Year—connects with her audience on an intensely personal level, taking them with her on what The Wall Street Journal calls "a consequential ride" of "bold and timely blues." NPR Music says Shemekia sings with "punchy defiance and potent conviction." The Houston Chronicle describes her songs as "resilient pleas for a kinder tomorrow."
With every album and every show, Copeland continues the story she has been telling for decades, reflecting her vision of America's past, present and future. She delivers her hard-hitting musical truths through her eyes, those of a young American Black woman, a mother, and a wife. But she likes to have a good time too, and her music reflects that at times putting her sly sense of humor front and center. "This album was made by all sides of me—happy, sad, silly, irate—they're all a part of who I am and who we all are. I'm not political. I'm just talking about what's happening in this country."
Copeland is used to the spotlight. Born and raised in Harlem, New York, she first stepped on stage with her famous father, Texas bluesman Johnny Clyde Copeland, at New York's Cotton Club when she was eight. As soon as Copeland released her debut recording Turn The Heat Up in 1998 at age 18, she instantly became a blues and R&B force to be reckoned with. The New York Times and CNN, among many others, praised her talent, larger-than-life personality, dynamic, authoritative voice and true star power.
Special guests Deuce n' a Quarter join for a night you won't want to miss!
Food & Bar: Our full food and drink menu will be available before and during the show.