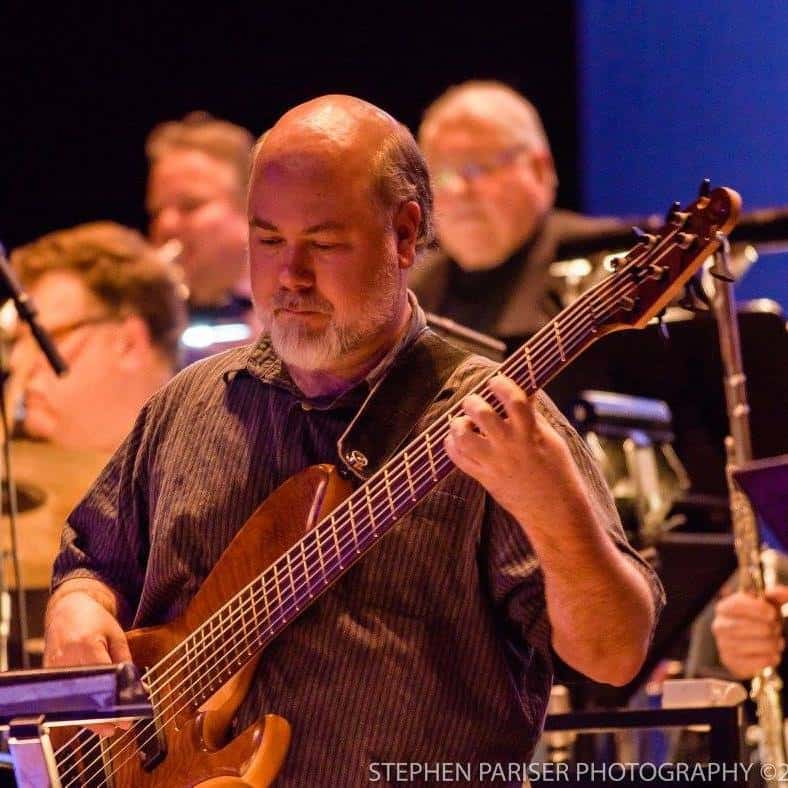 Andy Woodson is one of the most in-demand bassists in the central Ohio area and has been a vital part of the Columbus music scene since 1985. Andy was Lecturer of Jazz Bass at The Ohio State University from 2004-2018, and has performed at the Montreux, North Sea, Saratoga, and Newport Jazz Festivals and toured Sweden and Japan.
Andy will be joined on stage by Lucas Holmes on keys and Jim Rupp on drums.
RESERVATIONS: Reservations are strongly encouraged for our free Happy Hour Shows!