Sizzlin' Summer Showdown with Harmless Habit
with special guests Pembridge, 84, and Sir Cadian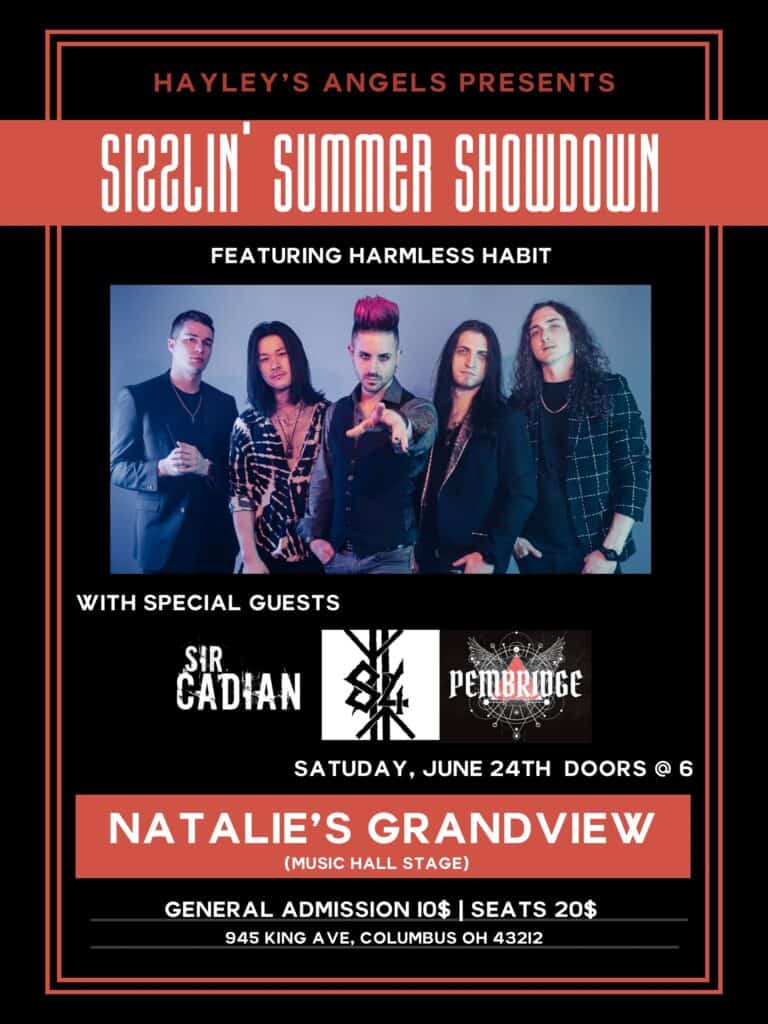 Sizzlin' Summer Showdown featuring 4 bands for an epic night of rock n' roll! Catch sets from Pembridge, 84, Sir Cadian, and Harmless Habit!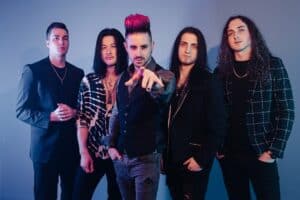 Harmless Habit
Harmless Habit made their debut in 2017 as a high energy rock band, carrying a unique sense of groove and melody to create their progressive sound. They seek to create a diverse community of fans and listeners through their exhilarating performances and dynamic tunes. Taking influence from classic rock and alternative punk bands to today's biggest popstars, Harmless Habit's mission is to create powerful and uplifting rock music and push the boundaries of modern conceptions of popular rock.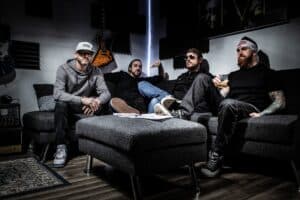 Sir Cadian
Hello, we are Sir Cadian. We've been waiting a long time to meet you. Us four have come from around the region, uniting various musical backgrounds. Our goal is to bring you a high energy, all original rock outfit, with marketable mass appeal. In 2017, founding members started jamming, wanting to reignite passions for playing music. The line-up was a great fit, and the tunes continued flowing, so we began writing and touring.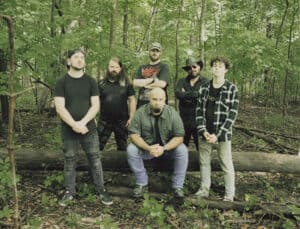 84
84 is located in Central Ohio and we started on our journey in 2021. We consider our sound to be multi-genre and influenced by anything from rock and metal to country, classical, and beyond. We have been passionately blazing our individual path in the music industry. Our goal is to continue producing groundbreaking new tunes and sharing them with music lovers everywhere!
Pembridge
Pembridge assembled Circa 2019 and quickly became a local favorite in their hometown of Toledo, Ohio. Their music is characterized by heavy guitar riffs, sweeping melodies, and intense vocals that will leave you breathless. When you see them perform live, you can expect to get hit with a wall of sound that will pound you in your chest and keep you bobbing your head until the last note is played. Once labeled "metallic hardcore" they draw their influences from many different genres to make one unique sound.
Food & Bar: Our full food and drink menu will be available before and during the show. If you have Standing General Admission tickets, a limited menu of pizza and fries will be available to order from the bar.