Sons of Gladys: Elvis Tribute
Natalie's Grandview Outdoor Pavilion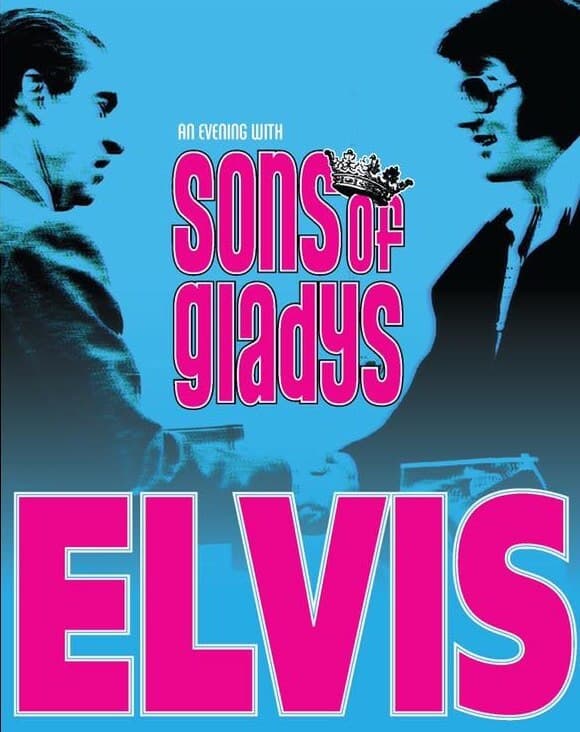 This show will take place outdoors in our parking lot behind Natalie's underneath a huge pavilion. We will continue to provide socially distanced table seating and will seat you at the best possible location upon your arrival. You will still check in at our host stand and we will take you to your table.
Elvis Memorial Celebration with Central Ohio's Premier Elvis Tribute Band: the Sons of Gladys. The Sons of Gladys -an all-star band made up of Columbus' most talented performers- will recreate the early 70s live performance by the KING of Rock 'n' Roll, featuring tunes from the 'Aloha from Hawaii' live satellite broadcast as well as favorites from Elvis' live repertoire. This show pays a loving tribute to the memory and music of Elvis, who died on August 16, 1977.
Due to COVID-19, tables will be sold instead of individual seats, and guests are required to wear masks except while seated at their table.
Free Live Stream Show:
Sons of Gladys presents a live streaming concert from the stage at Natalie's Grandview that can be viewed from their fans around the world! Order your free ticket from our ticketing link and you will receive an email confirmation with a link to the stream and a discount code to receive 20% off an online or carryout order at any Natalie's location. You will be able to view either (or both) the 7:00 pm and 9:30 pm show from the link provided or directly from our Facebook page.
While tickets are free, please consider making a donation to help compensate the band and the video live stream production costs, donations can be made to PayPal.me/NataliesColumbus
Date: Friday, August 14, 2020