Sons of Gladys: Elvis Tribute – Music Hall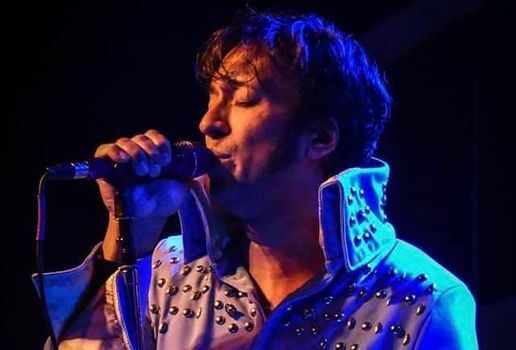 Elvis Memorial Celebration with Central Ohio's Premier Elvis Tribute Band: the Sons of Gladys. The Sons of Gladys -an all-star band made up of Columbus' most talented performers- will recreate an early 70s live performance by the KING of Rock 'n' Roll, featuring tunes from the 'Aloha from Hawaii' live satellite broadcast as well as favorites from Elvis' live repertoire. This show pays loving tribute to the memory and music of Elvis, who died on August 16, 1977.
Our full food and drink menu will be available during the show through the QR code at your table in the Music Hall. If you have General Admission tickets and would like to eat before the show we encourage you to make a reservation for our restaurant side by calling us during business hours at (614) 436-2625!
Date: Saturday, August 13, 2022