Soul Sunday: Dre Peace and Wierfield Place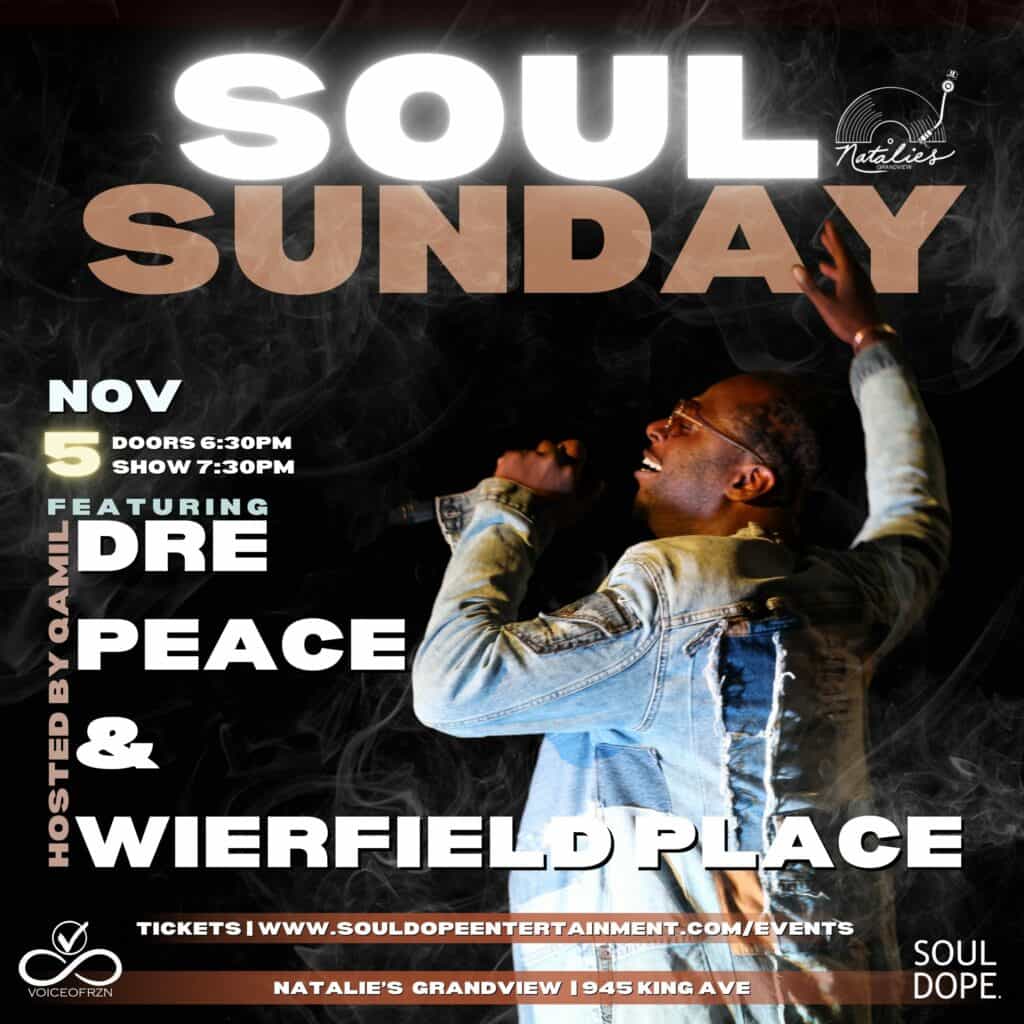 The Soul Sunday series continues at Natalie's Grandview for November featuring Dre Peace and Wierfield Place, with host Qamil.
Come experience a night of immersive art through sound as Dre Peace returns to Natalie's once more in concert with his full band for an unforgettable night of disco, funk, jazz and soul! Surrounded by artwork and his grandfather's prized possessions, the stage is set for the year's most anticipated evening of live music. Dre's performances are filled with plenty of crowd interactions and surprises when he's in the audience, so any seat is a great seat! The concert will be immediately followed by an on-stage interview with Qamil of SoulDope Entertainment. Stick around for an intimate conversation with the artist and crew.
Food & Bar: Our full food and drink menu will be available before and during the show.