Eric Hutchinson
Presented by Celebrity Etc presents and WCBE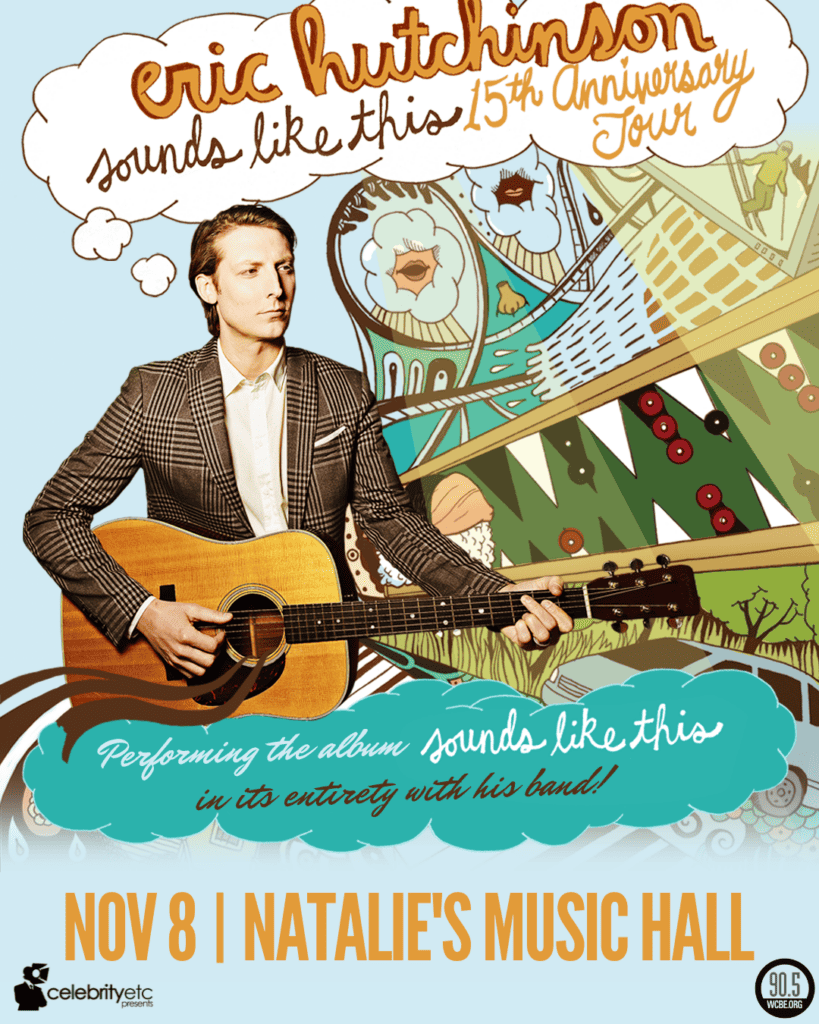 Singer/songwriter Eric Hutchinson is feeling nostalgic as he prepares to spend 2023 celebrating the 15th anniversary of his debut album, Sounds Like This. "It's a special record for me – one that changed my life, my career, and introduced my music to a new audience I could only have dreamt of," the Takoma Park, MD native reflects. To commemorate the anniversary, Eric has announced that he will be playing shows all year long, performing the album in its entirety. He's also revealed that Sounds Like This will finally be available on vinyl for the first time ever. Furthering the deep-dive into his past, Eric will also release a new single, "Sad Songs", a forgotten pop tune he wrote and performed regularly on tour in 2008 but never got the chance to record until now.
Today, Eric is a seasoned musician and touring artist who's released eight albums, performed in all 50 states and experimented with diverse kinds of musical genres like pop, folk, reggae, alternative rock, and jazz. Still, more often than not, Eric says if people are familiar with his music, they know the songs from Sounds Like This. "I love getting to hear stories from so many people who remember growing up with the music," Eric says. "I'll meet people and they'll tell me about watching the music video for "Rock & Roll" on VH1 while getting ready for school, or listening to "Food Chain" on a burned mix CD that an older sister made to celebrate getting her driver's license, or singing "Ok, It's Alright With Me" in their college a capella group. I'm proud of this album I made many years ago, but I'm even more gratified by the part my music got to play in so many other people's lives. I'm hoping I get to celebrate Sounds Like This with all those people in 2023.
Food & Bar: Our full food and drink menu will be available before and during the show.
Date: Wednesday, November 8